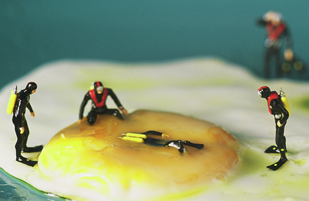 LAAS PROGRAM OF EVENTS 2012:
Program of Events are now available.
As a LAAS VIP Program guest you will be given a password to access these listings and request your RSVP's on the website.
Enter Password Here
Note to Attendees:
It is our intention to limit attendance to the LAAS VIP Program of Events to invited guests including principals of galleries, museums, educational institutions or art-related entities and serious collectors. This program is not open to the general public and we thank you in advance for your understanding.
Please register here
for 2012. The 2012 Los Angeles Art Show VIP Program card entitles the cardholder and one guest to the following variety of privileges:
Access to exclusive after-parties and events
Complimentary general admission to the LA Art Show, Los Angeles Fine Art Show and Los Angeles IFPDA Print Fair
Preferred access to LA ART SHOW and LOS ANGELES FINE ART SHOW performances, lectures, panel discussions, and special events

VIP Lounge for socializing, relaxing and re-invigorating. Enjoy the environment created by top interior designers and FABRIK Magazine.
LA ART SHOW and LOS ANGELES FINE ART SHOW catalogue while supplies last
The VIP Program is now full. Please try back next year!