"Pyramids: Gronk
Curated by Chon Noriega
Presented by LACMA & UCLA Chicano Studies Research Center

Curated by Chon Noriega for his new work called "Pyramids," L.A. artist Gronk will be reimaging the opera stage he originally designed and painted in 2013 for the Peter Sellars adaptation of Purcell's semi-opera "The Indian Queen (1695)." That work connected Purcell's fanciful notions of the conquest with current issues of immigration and authoritarianism.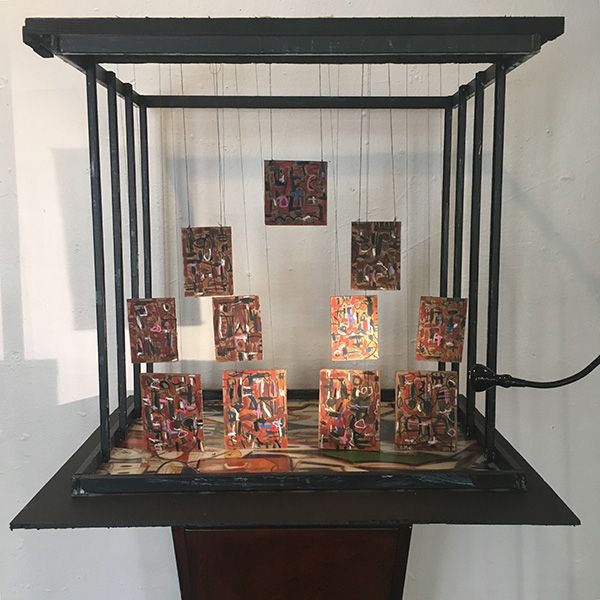 "I See You, I Am Seen: On the Impact of the Diversity Apprenticeship Program
Curated by George Luna Peña
Presented by The Broad

In recent years, initiatives to diversify art museum staff have accrued considerable currency. Although more work is still needed, the calls for greater diversity have rippled through the art world. In Los Angeles, The Broad has been a leading institution in this work through its innovative Diversity Apprenticeship Program (DAP).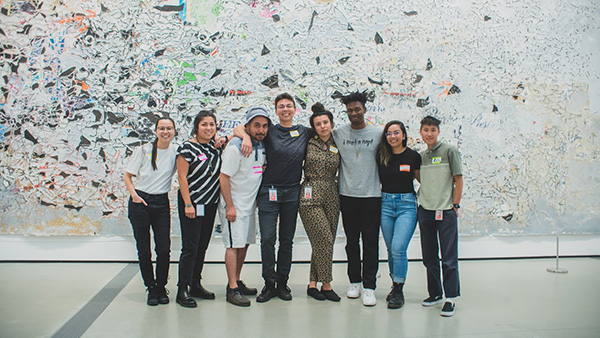 "The Birth of the Niemand: Viktor Freso
Curated by Marisa Caichiolo
Presented by Danubiana Museum | Bratislava

Curated by Marisa Caichiolo, The Birth of the Niemand consists of 16 large sculptures on a square pedestal. They represent a whole range of negative emotions that people try to hide in their lives, such as maliciousness, inferiority complex, and unhealthy self-confidence. One of the most fascinating elements of his creation is the seeming counterpoint of emphasis on huge, grandiose EGO connected with a Gesture in combination with disarming self-ironic humility. His ability to reveal dark sides of his soul or stumbles and throw them to the world regardless of consequences shift the author's concepts to broader possibilities of perception of the reasons for his work. Viktor Frešo is interested in direct, efficient, visual tools. He prefers short interval between action and reaction and conditions of quick recognition of relations between the expressing "me" and the indication "he".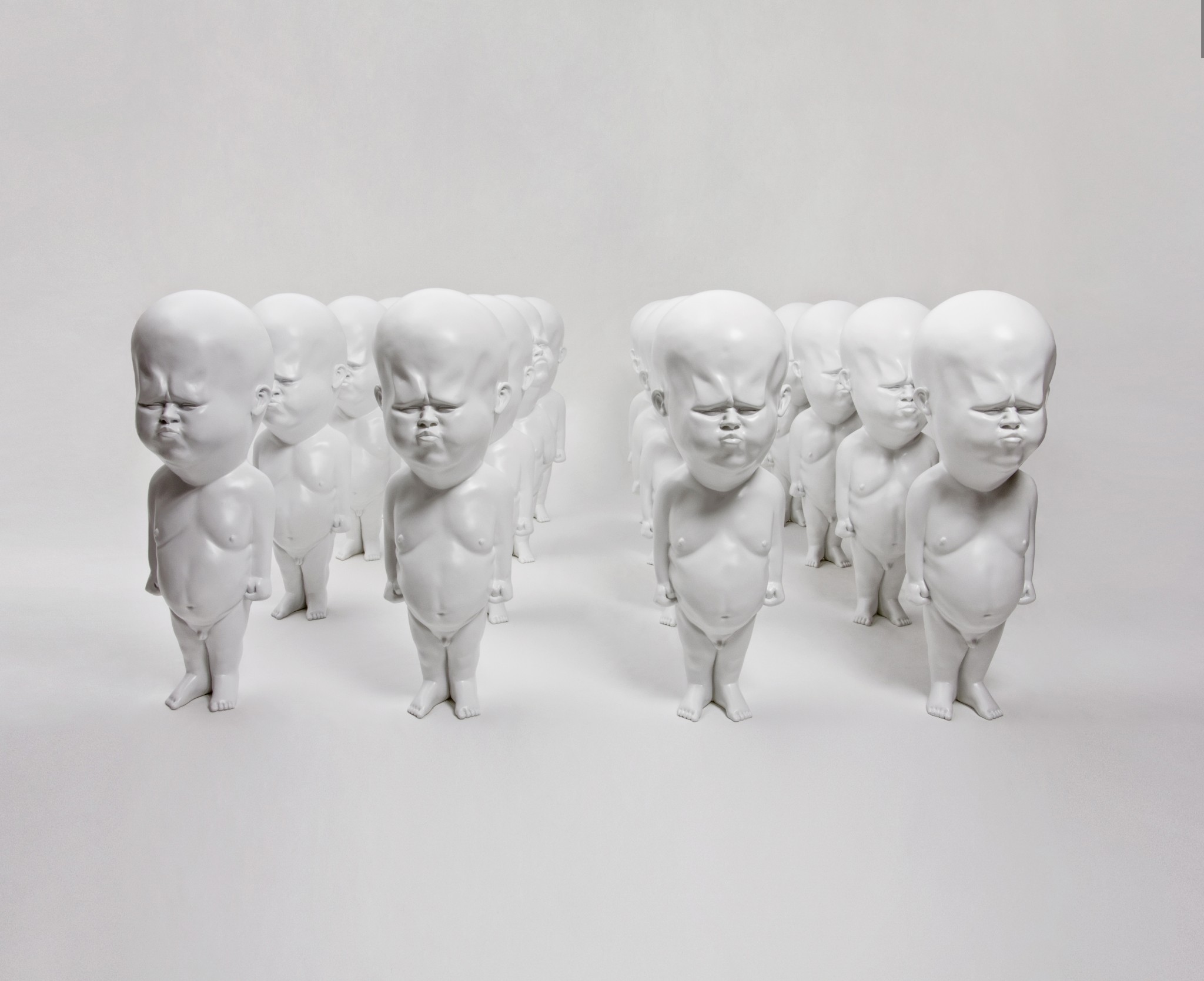 Vicente González Mimica
Curated by Fabian Goncalvez Borrega Del Sur,
retratos de Punta Arenas y Valparaíso
Presented by AMA, Art Museum of the Americas
of the Organization of American States in D.C

The artist presents black-and-white portraits of two cities in the south of Chile. Like in the Charles Dickens novel A Tale of Two Cities, one city (London) is described as law-abiding and orderly—analogous to how the artist presents Punta Arenas—and is contrasted with a largely politically agitated city (Paris), which is how Goncalvez sees ValparaТso. As the artist describes: "The city is violent to me at first sight, perhaps with the character of who has made himself. It grows every day like the jungle that penetrates its streams in all the hills that make it up to reach the sea. It is not planned, it only occupies the spaces left by nature, like plants in an abandoned garden." In Goncalvez's Liceo series, he celebrates the individual achievements of each student, while seeing the fruits of hard work of families, teachers, and friends. They have been suspended in a defining time adolescence and hope. These students' portraits in school uniforms, in long Liceo hallways and in workshops wearing trade uniforms, is reminiscent of a hopeful past. It is as if Goncalvez were evoking the ancestors who arrived to these shores to fulfil dreams and prosper. As Alfred Doblin wrote on Sanders' portraits of German people: they are a maximized expression of the combined efforts of a social class, where the greatest achievement is the taming of individuality. He adds that it was their desire to succeed that brought them to this point, and that belonging to this place ultimately held them back as people.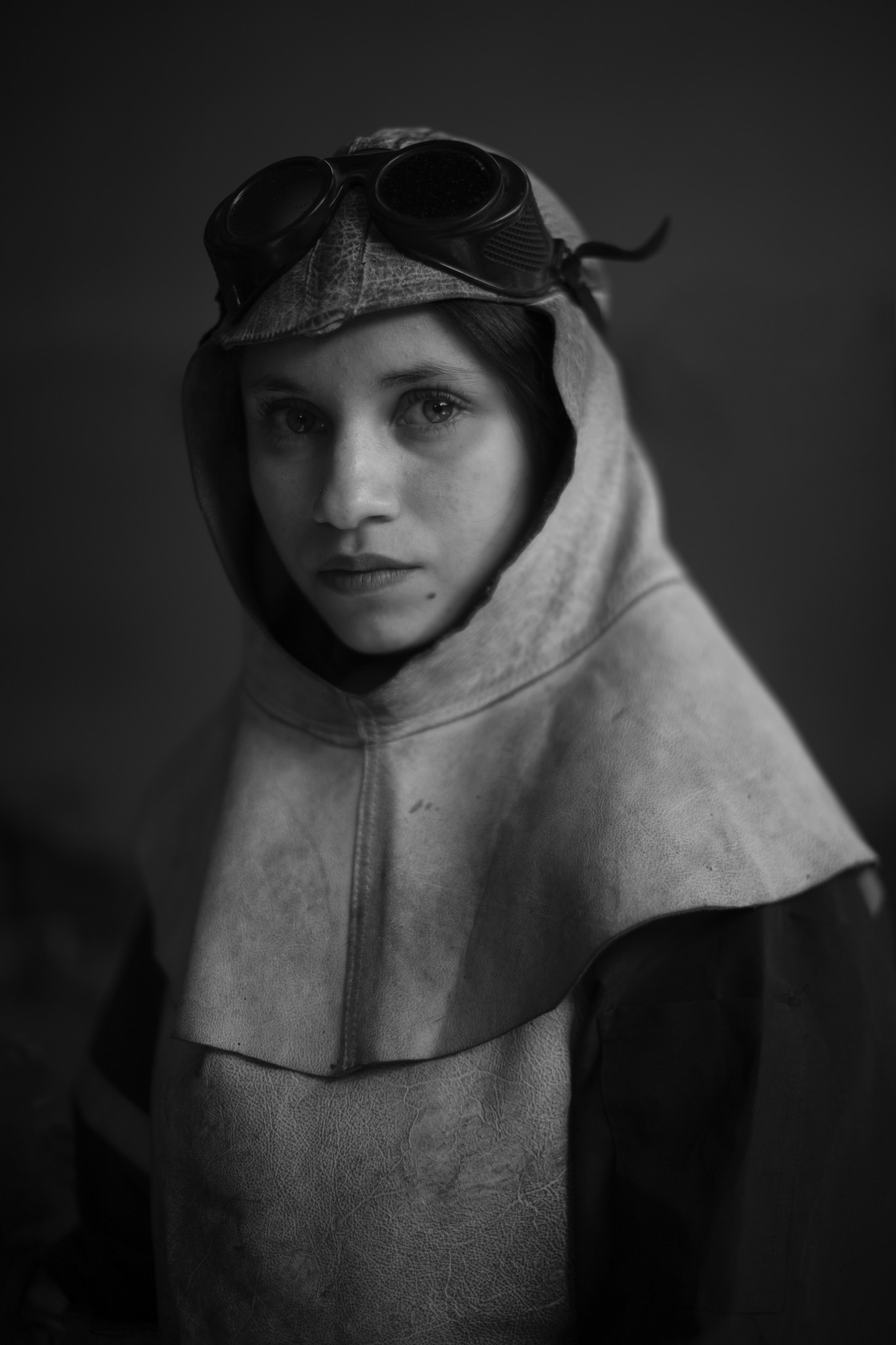 Dactiloscopia Rosa: Video Art and QUEER Constructions
Curated by Nestor Prieto
Presented by Museo La Neomudejar (Madrid, Spain)

The exhibition will be from the archival materials, documentations and teachings from the transfeminist/Queer archive of the Museum, didactic materials from the constructions of social movements that managed to pass the social perspective that existed on the LGTBQ community in the 70s, 80s and 90s in SPAIN under Franco Dictatorship, the audiovisual material is a compilation of demostrations, celebrations and activisms, vintage posters. The first version of this installation outside of the Museum La Neomudejar was in 2018 at the Matadero Space in Madrid, parallel to the world pride celebration in the city. It will be a chronology of the movement of sexual liberation / LGTBQ in Spain (1970-2016)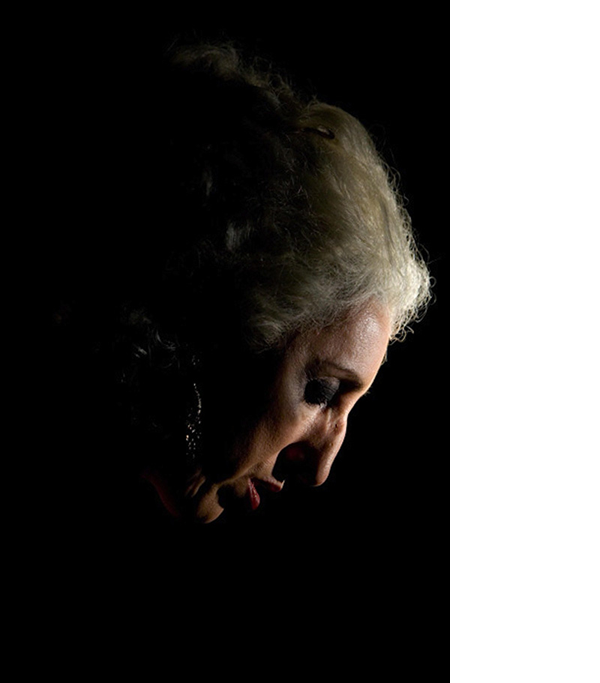 Leo Chiachio & Daniel Giannone
Curated by Gabriela Urtiaga
Presented by MOLAA

In order to commemorate local and international LGBTQ+ communities around the world, The Museum of Latin American Art (MOLAA) is presenting an installation about diversity and pride in collaboration with world-known Argentinian artists, Leo Chiachio & Daniel Giannone. The installation highlights the 112ft long textile installation. This artwork was created by the artists at MOLAA in collaboration with more than 3,000 members of the Long Beach & Los Angeles community. The creation of this work of art took place during the artists' MOLAA residency between March and May, 2019.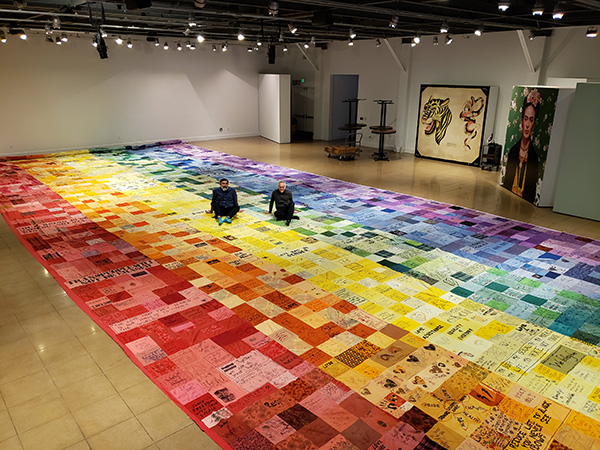 AAL Magazine Exhibition
Curated by Marisa Caichiolo & Elisa Massardo, Arte Al Limite editor
AAL, Arte Al Límite (Chile)

AAL Magazine from Chile will bring to the LA ART SHOW works from different art collections (six art collectors exactly) focusing on the Subjectivity of Collecting in the contemporary art world today. Each collector will bring one Latin American artist from their collection.

COLLECTORS:
Juan Yarur, Chile
Ca.Sa, Chile
AAL, Chile
Kim Martindale, USA
Guillermo Rozenblum, Argentina
Kai Loebach, USA
Image: Juan Jarur / AMA Foundation Collection /
Artist: Enrique Ramirez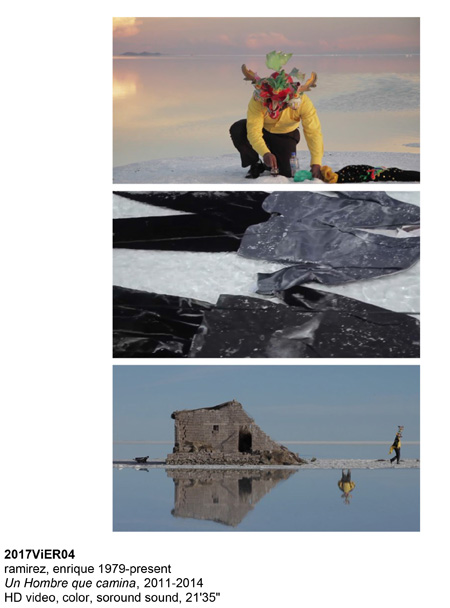 COLLECTION: HOMEIRA GOLDSTEIN
Presentation of a local artist from her collection – TIM TOMPKINS

A descendent of the Qajar Royal Dynasty in Middle East, a multi-talented force dedicated to creativity and arts, and an avid contemporary art collector, Homeira Goldstein has built an unrivaled reputation championing national and international artists promoting art and culture in Greater Los Angeles. As the Chairman of the Board of TIME4ART, she has been instrumental in creating opportunities for artists to reach public audiences using traditional and innovative venues, such as art centers, pop-up venues, open spaces, and private homes.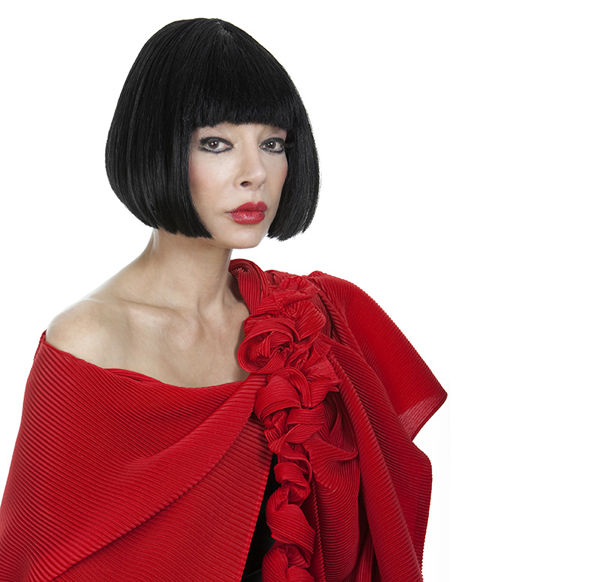 I GOING TO.. (An interactive space intervention): Adriana Ramirez (Columbia)
Curated by Marisa Caichiolo

Adriana Ramirez is a conceptual artist from Colombia. Her work was part of biennials, exhibitions in different parts of the world inviting the collective to participate in most of her installations. This platform has an axis: The Fifth Power. It is every one's capacity to decide and become the creator of his or her own destiny, and therefore the responsibility of the community's future. It is based on two premises: the first, is that we do not come to this world only to know ourselves, but also we come to it with the possibility of creating ourselves; and the second, is that every individual is surrounded by a social group that exists thanks to language. When one AFFIRMS something, language is used to describe reality; it means that words depend on the world which already exists; for instance "Today is raining". On the other hand, when one DECLARES something, language is used to construct reality, therefore our world will depend on the words pronounced; for example "Today I will listen before to speak".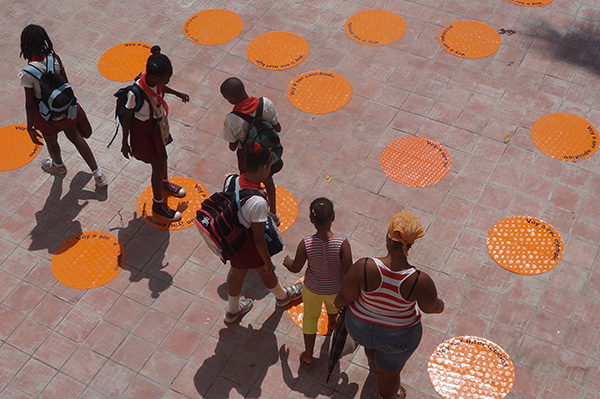 There Could Be A Monster Inside You – Performance:
PSJM Collective (Canarian Island)
Curated by Marisa Caichiolo

PSJM is an art collective made up of Pablo San José (Mieres, 1969) and Cynthia Viera (Las Palmas, 1973). PSJM acts as a trademark of happening art addressing issues of the artwork in the market, communication with consumers, or function as an artistic quality, using communication resources borrowed from capitalism of the spectacle to underscore the paradoxes produced by its unbridled development. PSJM has exhibited in New York ("The Real Royal Trip… by the Arts", PS1-MOMA, in collaboration with El Perro and Aitor Méndez), Miami ("Deluxe", Galería Casas Reigner), Cologne (KunstKöln04, Galería Blanca Soto), Berlin (ART FORUM 05 and "Shopped to Death", Tuteurhaus), Sao Paulo (Galería Baró Cruz) and London ("Scope 05", Ethan Cohen Gallery), as well as in several group and solo exhibitions in Spain, such as "Globos Sonda" in MUSAC. The trademark PSJM is represented by Espacio Líquido in Gijon, Blanca Soto in Madrid, Riflemaker de Londres and Saro León in Las Palmas G.C. PSJM will present at the LA ART SHOW 2020 the same performance they created for the 58th Venice Biennale context, one of its corporate performances in which uniformed hostesses interact with the public in order to cause startle and reflection. Combining marketing and totalitarianism, using the strategy of "overidentification" theorized by Zizek, the collective presents itself aesthetically appropriating the strategies and modes of seduction of the capitalist system in an authoritarian way.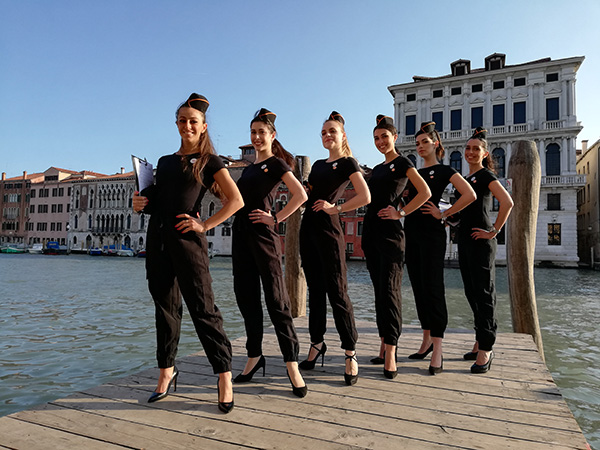 Miss Art World "Diversity Walks and Talks"
Curated by Peter Mays
Presented by Los Angeles Arts Association / Gallery 825

The "Diversity Walks and Talks" performance invites individual proclaimers of LA's culture to strut the runway in celebration of their uniqueness, showcasing LA's diversity. A variety of participants will be pre-selected and interviewed about what diversity represents to them. Their interviews will play during the runway either in video or audio format. Spectators will also be recruited live to walk the runway. A photographer at the end of the runway will document all individuals and their photos will be instantly displayed on a runway wall. This performance, like LA's fashion and celebrity culture, is high energy, fast paced, and confident.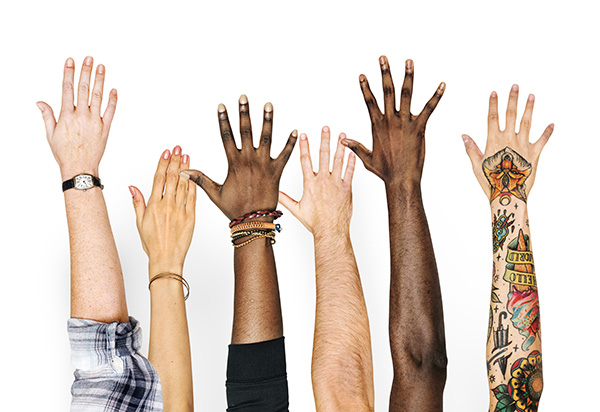 The Parthenon of Books & Rayuelarte: Marta Minujín
Curated by Gabriela Urtiaga
Presented by CCK, Buenos Aires, Argentina
CCK, Buenos Aires, Argentina is pleased to present renowned Argentinian artist Marta Minujín, who arrives with two of her most emblematic art works: The Parthenon of Books and Rayuelarte.

The Parthenon of Books: The return of democracy to Argentina in December 1983 was the inspiration that led Marta Minujín to create a replica of the Greek Parthenon on the "9 de Julio Avenue," a street located in Buenos Aires, Argentina. Mujín's Parthenon has a metal structure covered with more than 20,000 books, many of which had been banned during the military dictatorship. The Parthenon of Books honors the world's first democracy and the values of that era, which have served as the basis for today's Western democratic societies. This work also stands as a symbol of the country's prolonged need and renewed hope to transition back to democracy.
Read More