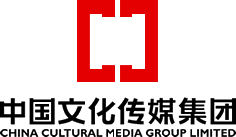 Light of Ink- Chinese Contemporary Art's Revival
Li Gang & Zhuang Yujun take Contemporary Chinese Ink Painting to the Next Level at the 2015 LA Art Show
Chinese ink painting is being redefined. This reinvention of traditional ink painting is spearheaded by innovative artists who are pushing the boundaries of this traditional medium. Chinese ink painting has transitioned from customary conventions into the abstract, modern and even surreal. National Exhibition of China: Light of Ink-Chinese Contemporary Art's Revival showcases the works of ink painting masters Li Gang & Zhang Yujun, alongside emerging contemporary ink painting artists at the LA Art Show.

Ink painting is perhaps the most iconic medium in Chinese art, with a history spanning more than a thousand years. In the beginning of the 20th century, due to a deepening interest and influence of Western culture, ink painting had become distanced from contemporary visual arts. Instead it became more affiliated with traditional or ethnic arts, while contemporary visual arts evolved to be associated with more western forms of painting.

A dedicated group of painters, schooled in traditional ink painting, saw the potential to develop new brushwork. They sought to ignite fresh ideas into the ancient art form. Since then, contemporary ink painting has been gaining momentum across the international auction market, with recent sales in Hong Kong topping more than 25 million. It is also leaving its mark on galleries and world-class museums. The Metropolitan Museum of Art, the San Francisco Asian Art Museum, the Museum of Fine Arts in Boston and the Asia Society have all hosted exhibitions of contemporary Chinese art in the recent years.

National Exhibition of China: Light of Ink-Chinese Contemporary Art's Revival is a 3200 square feet exhibition of 80 works by China's top contemporary ink painters. Curated by Wu Zhan, the exhibition is sponsored by China Cultural Media Group, and features works by Li Gang, Zhuang Yujun, Tian Liusha, Li Guangming, Wang Mengsha, Shen Qin, Hao Shiming, Li Geye, Jia Qiuyu.

Artist Li Gang abandoned the traditional "brush work" and developed the technique of "imprinting" as his painting medium. His works combine the ideology of traditional Chinese ink painting with the abstraction of Western style to create his own unique method of painting. Through his works, Li Gang documents the changes of traditional Chinese ink painting within a contemporary cultural context.

In his works, Li Gang breaks away from the accepted and classical "S" shaped structures common in historic ink painting. He redefines the relationship between sparseness and thickness in brush and ink, as well as the principles of resemblance and difference. He has developed his most personalized images in ink in a distinct approach. He does this by folding papers, sprinkling water, soaking the papers in ink, tearing and creasing, patchworking, and etc. to create his images.

Zhuang Yujun's works merge Chinese figure painting with pop art. He incorporates celebrities as subject matter, blending pop culture with the traditional medium to bring a fresh perspective. Zhuang attempts to shift an art form long associated with scholars into the public forum and create a connection between modern society and its cultural roots.

About Chinese Culture Media Group:
Chinese Culture Media Group (CCMG), headquartered in Beijing is a media conglomerate. CCMG owns traditional newspapers, Internet, digital media, art trade, film and television animation production, urban festivals, cinema, exhibition advertising, tourism, performing arts, costumes home, cultural finance, printing and other businesses large cultural media group. The mission of the Group is to promote excellent Chinese culture.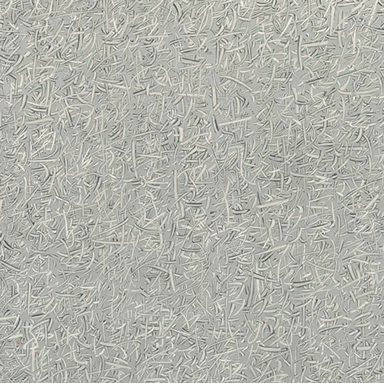 Hao Shiming
The Thousand Character Classic 201402
Ink on silk – 2014
128×128 cm










Saturday, January 17 at 3pm – Breaking with Tradition; Contemporary Chinese Ink Painting and its Conceptualization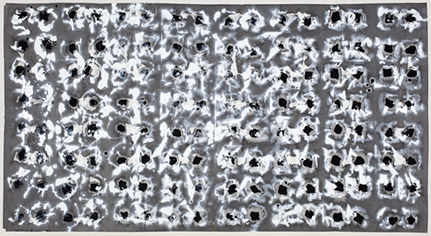 Li Gang
The element of Ink No. 20111207
Mixed Medium and Ink, 2011
196x68cm
Speakers: Li Gang, Contemporary ink artist; Wu Zhan, Curator of Chinese Cultural Media Group

Presenting a large collection of Li Gang's ink painting, this conversation between the artist and curator, Wu Zhan, will explore the evolution of Li's artistic practice in which he takes Western modern and contemporary art styles and transforms them using a traditional medium.

Li Gang's success as a contemporary artist stems from his ability to break through the traditional perceptions of ink and creates a new conceptualization. His contemporary ink art is a classic example of the development of Chinese ink art from the past to present.
Li Gang
Li Gang is an artist whose breadth of work embodies Chinese contemporary ink art. He pioneered a new aesthetic style of art with a combination of Chinese ink and contemporary art. Gang uses readymade materials from everyday life to rub the ink throughout his compositions in order to maintain the purity of painting with the concept of Chinese spirit, unifying the two. These two aspects make Li Gang's interpretation of Chinese ink painting unique. Through his works of art, this notion of using a traditional method with a contemporary approach can be seen.
For a dozen years, Li Gang has participated in a variety of group exhibitions in China and abroad, and has held solo exhibitions in Beijing, Shanghai, Guangzhou, Xi'an, Taipei and Paris. Some of his works have been collected by Chinese and foreign art museums, art institutes and art collectors.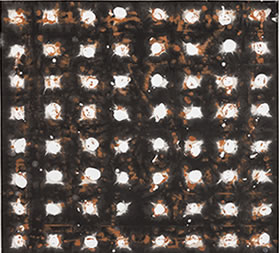 Li Gang
The Element of Ink, No.20131204
Mixed Medium and Ink, 2013
97X89cm