THE LA ART SHOW:
MODERN | CONTEMPORARY
Los Angeles has emerged as a global epicenter of art & culture, with a distinct, interwoven multi-cultural influence unique to the city. Diversity is our strength and art is most impactful when it includes or transcends all borders.  As LA rises as 
the
 world-class destination for art, the 
LA Art Show
 continues to lead the way with innovative programming and one-of-a-kind experiences for an expanding collecting audience. 
To celebrate our diversity as a city and a fair, we're engaging and working with local and international museum curators and galleries to develop innovative programming, engaging dialogs and cutting-edge exhibitions with an ecumenical resonance. 
Building on last year's excitement, 
DIVERSEartLA
 dedicates over 60,000 square feet in the 
LA ART SHOW
 to performance art, installations, exhibits and programs curated by major museums and arts organizations such as LACMA, MOLAA, THE AUTRY and MUSA MUSEUM OF  THE ARTS  GUADALAJARA. The 
DIVERSEartLA
 section is devoted to nurturing the creative energy of collectors, artists, curators and institutions by providing a contemporary art platform that helps to empower, connect and engage LA's dynamic community and diverse audiences with the world.
More than 200,000 square feet of booth space is committed to today's prominent galleries. These domestic and international galleries, beyond their booths, curate special exhibits that are at the forefront of the burgeoning contemporary art movement. The fair offers an extraordinary array of works in specialized sections – 
Roots, Core, Littletopia, Works on Paper, Project Space, Jewel
 and new to the show in 2018, 
Design LA Art
.
Dialogs LA
 returns in 2018 with a slate of talks and panel discussions led by international curators, esteemed panels comprised of artists, designers, collectors, art influencers and museum directors.
The compelling combination of galleries, exhibits, dialogs and programming creates the perfect cultural event for seasoned collectors and new collectors alike as more than 70,000 people descend on the 
LA Art Show
 to consume art! The
 LA Convention Center
 is home to the fair, offering an expansive 260,000 square feet of exhibition space, the only venue that can accommodate an international fair of this caliber.
The 
LA Art Show
 is the unparalleled international art experience with over 100 galleries from 18 countries exhibiting painting, sculpture, works on paper, installation, photography, design, video and performance.  All works presented by galleries are available for your purchasing pleasure.
DESIGN LA ART
This coming January 2018, we will be celebrating the harmony between art and design with the launch of DESIGN LA ART. This new designated space in the fair will include a curated selection of 10-12 exhibitors creatively showcasing modern furniture, accent decor, architectural objects and jewelry in a series of circular, open-area vignette spaces designed to offer a natural-flow experience between the two worlds.
DESIGN LA ART broadens the offerings for the show's 70,000+ discerning art enthusiasts, key designers and collectors. The expanded area will provide a context to how fine art and design intersect.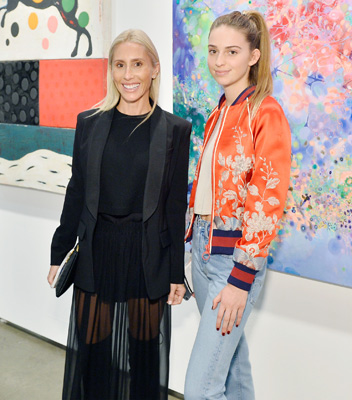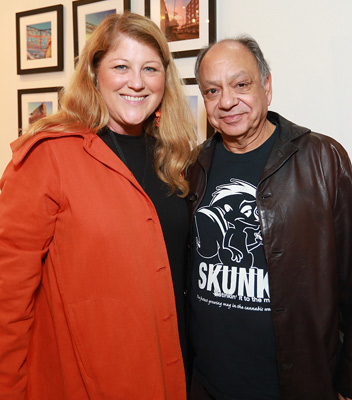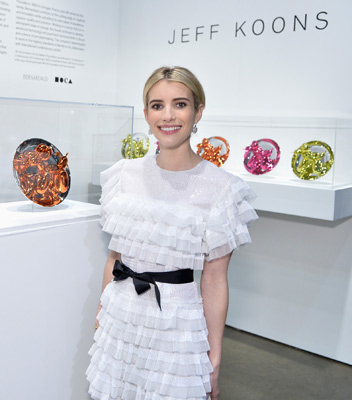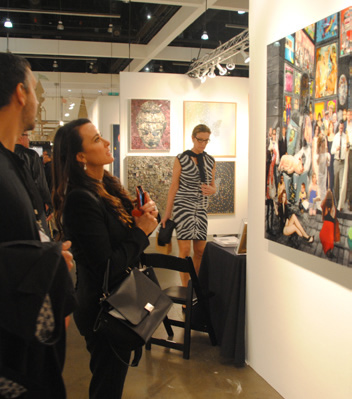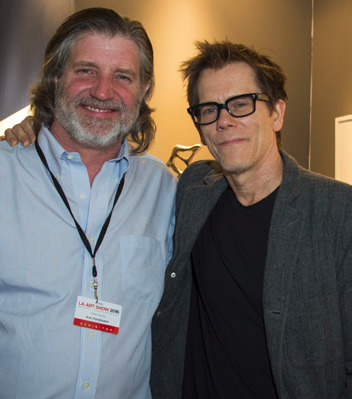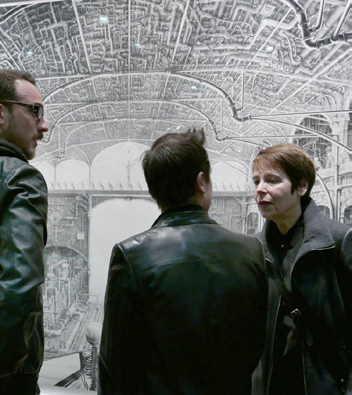 WORLD-CLASS LOS ANGELES VENUE
The LA Art Show is strategically situated at the city's dynamic epicenter with convenient access to world-renowned LA LIVE!, home to the Grammy Awards, The Grammy Museum, and an impressive entertainment complex that includes the Nokia Theatre, the Staples Center Arena, top restaurants, and The Ritz Carlton Hotel and Residences. Patrons of the arts gladly drive to Downtown L.A. for the best in Classical Music (Disney Hall), Theater (Mark Taper and Ahmanson), and Contemporary Art (MOCA, Art District).

Our newest neighbor, the Broad Museum, opened to enthusiastic crowds, displays 2,000 works of art from The Broad Art Foundation and the Broads' personal collections, which are among the most prominent holdings of postwar and contemporary art worldwide. OUE Skyspace LA, located in the iconic US Bank Tower, brings to life California's must-see attraction. Nearly 1,000 feet above downtown LA and offering unobstructed 360-degree views boasts entertainment and excitement for audiences of any age. Additionally, Downtown LA looks forward to The Wilshire Grand, a 73-story luxury hotel, office, and retail space. When completed in 2017, the structure will be the tallest building west of the Mississippi and will mark a new era for tall buildings in Los Angeles.

The LA Convention Center is Southern California's most technologically advanced green venue, featuring soaring ceilings and ample space, including one of the largest dedicated parking structures in the entire city and with over 15,000 spaces in the immediate vicinity!