DIVERSEartLA 2023 Edition
Curated by Marisa Caichiolo
DIVERSEartLA returns in 2023 with a rotating group of museums, art institutions and non-profits that will engage local and global communities by bringing together leading art experts and thought provoking scientific figures to generate innovative ideas and drive social change through art.
For the second year in a row, DIVERSEartLA explores and raises awareness of climate change, its effect in all areas of our lives and innovative ways to support climate action.
This year's program focuses on water and the record-breaking drought in California. The country's most populous state has been facing decades of water shortages due to rising temperatures, groundwater depletion and a shrinking Colorado River, and it is being forced to quickly adapt to new, urgent challenges.
"DIVERSEartLA's immersive experiences, installations and dialogs provide visitors with a rare opportunity to reflect on the looming impact mankind will face as the planet continues to warm and sea levels continues to rise," says DIVERSEartLA Curatorial Director Marisa Caichiolo. "Men-driven climate change and drought are here to stay unless humans re-imagine our interactions with nature and work together on potential solutions."
Additionally, DIVERSEartLA is devoting a specific area at the fair for community engagement. Led by LA-based Skid Row Cooling Resources and supported by Homeless Health Care Los Angeles (HHCLA), this space will allow visitors to participate in dialogs to explore the importance of water, cooling resources in downtown LA and potential responses to various environmental challenges. In essence, this community-oriented project will reinforce the value of translating environmental advocacy into a space for constructive conversations.
DIVERSEartLA 2023's participating art institutions, museums and non-profits:
– Italian Cultural Institute (Los Angeles)
– AMA Art Museum of the Americas of the Organization of American States (Washington D.C.)
– La Neomudejar Museum (Madrid, Spain)
– Museum of Latin American Art (MOLAA) (Long Beach) – Skid Row Cooling Resources / Homeless Health Care Los Angeles (HHCLA) (Los Angeles)
– Kunstiniciative Wurzeln und Flügel e.V Art Museum (Germany)
– ReflectSpace Gallery, City of Glendale Library Arts and Culture Department (Los Angeles) & Culture Nomad Arts Center (Seoul)
– OPC OFFICE CULTURAL PROJECTS (Mexico)
– Raubtier & Unicus Productions
DIVERSEartLA Museum Acquisition Award
DIVERSEartLA 2023 is proud to announce the inaugural edition of the Museum Acquisition Award for Emerging Artists.
Inspired by Spain's La Neomudéjar Museum to mark its 10th anniversary, the initiative seeks to support the art scene by promoting the acquisition of art works by leading national and international museums. The winner of the 5000-euro award will be chosen by Néstor Prieto and Francisco Brieves, Co-Directors of La Neomudéjar Museum, as well as Marisa Caichiolo, Curator of DIVERSEartLA. The award will be presented by Prieto, Brieves, Caichiolo and LA Art Show Director Kassandra Voyagis in a closing ceremony on Sunday, February 19th, at the Los Angeles Convention Center.
The Museum Acquisition Award has been created by Spain's La Neomudéjar Museum with the support of the LA Art Show.

AMA / Art Museum of the Americas of the Organization of American States / WASHINGTON D.C.
Project: "The Pulse of Silence" Video and Sound Installation
Artist: Alfredo De Stefano
Curator: Fabian Goncalvez Borrega

Using desert images from Chile's Atacama, Egypt's Sahara, Iceland's Black, India's Thar, Peru's Nazca, Marrueco's Sahara, Mexico's Sonora-Arizona and Chihuahuense, Mongolia's Gobi, Namibia's Namibia as well as USA's White Sands, the artist seeks to create an immersive experience by unifying the vastness and silence present across these lands.

Silence feels like a pulse, but it's a different pulse in each desert. Sometimes it's a very loud pulse, Alfredo De Stefano explains.

De Stefano is one of Mexico's most prominent contemporary conceptual photographers. His body of work includes images of desert landscapes that address the natural environment's elemental significance and our relationship to the land. Often employing ice, fire, and light, De Stefano creates enigmatic installations with both natural and man-made objects in ethereal desert settings.

De Stefano was born in the city of Monclova (Coahuila), located in the desert in Northeastern Mexico. His work has been exhibited internationally, including solo exhibitions at The Recoleta Cultural Center in Buenos Aires, Argentina, 2012; Fourth International Biennial of Photography, Amsterdam, Netherlands, 2010; International Biennial of Guangzhou, Museum of Art, Guangzhou, China, 2009 and the Museum of Art Carrillo Gil, Mexico City, Mexico, 2008. De Stefano's monographs include In This Place, 2008, Brief Chronicles of Light, 2007 and Replenishing Emptiness, 2002. Among the institutions that have collected De Stefano's work are The Museum of Fine Arts, Houston, Texas; Centro de la Imagen, Mexico City, Mexico; Museo del Barrio, New York, NY; and the FEMSA Collection, Monterrey, Mexico.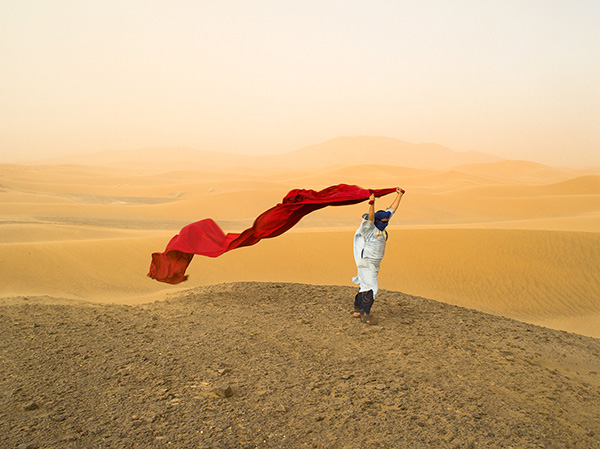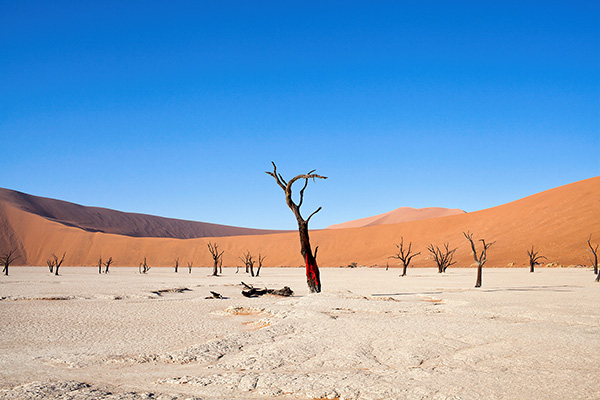 SKID ROW Cooling Resources/ Homeless Health Care Los Angeles (HHCLA) /
LOS ANGELES
Project: Community Engagement
Curator: Tom Grode

We Are Water. We are mostly water, and so climate change and water cannot be separated from us; they're part of us. Downtown Los Angeles is an urban heat island and the residents of Skid Row are particularly vulnerable. Skid Row Cooling Resources was created in 2021 to address this reality.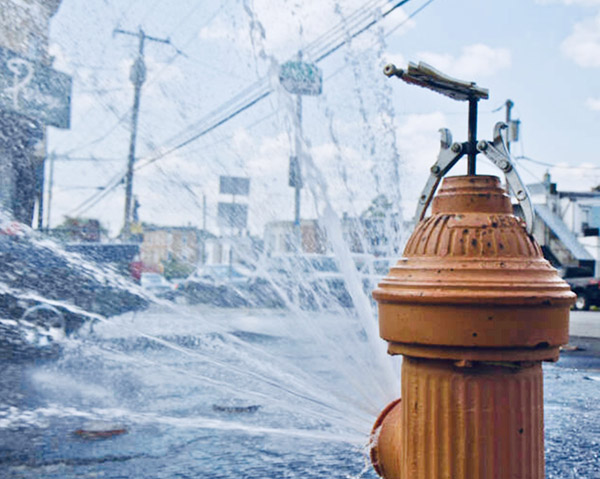 Italian Cultural Institute /
LOS ANGELES
Project: Il Giardino Planetario / The planetary Garden
Artist: Pietro Ruffo Co-creator: Elia Pellegrini
Creative Production: Noruwey
The title is inspired by French philosopher Gilles Clement. This video installation is an allegory of the planet as a garden.
Ecological finiteness makes the limits of the biosphere appear as a closed space embracing all life.
In line with the title of DIVERSEartLA, diversity in this work refers to the number of distinct living species among animals, plants and simple beings (bacteria, viruses, etc.) that currently exist in only one species: humans. Contained in this one specie's DNA is the diverse history of other species that have inhabited this planet before us and have left their traces not only in our DNA, but also in our cultural environment and the landscape that surrounds us.
The work is presented as an analysis of the landscape that brings to light the changing character of what seems "naturally" present: from the expanse of water in a tropical forest emerges a memory of the mountainous reliefs that previously covered this place, the sparse trees of the savannah, the grass of the bovine pastures in the Alps… An organized whole, according to the possibilities offered by the survey, the exposures, the accesses and what our gaze can embrace from a peak.
The alternation of different climates has turned the environment into a carpet woven with dark and rough shapes: the forests; alternating with light surfaces, the grass that furrows the landscape animates it with curved perspectives re-launched by a gentle and deep relief. The balance of shadows and lights is driven by a dynamic whose evolutionary process one can only guess, one in which we appeared last minute, one that made us extremely complex.
Presented in collaboration with the Italian Cultural Institute (IIC) in Los Angeles
The Italian Cultural Institute of Los Angeles is an overseas office of the Ministry of Foreign Affairs and International Cooperation dedicated to the promotion of Italian culture in the United States. The main activities of the IIC include the organization and support of events, exhibitions and festivals, the development of academic exchange programs, and the promotion of the Italian language. For more information visit
http://iiclosangeles.esteri.it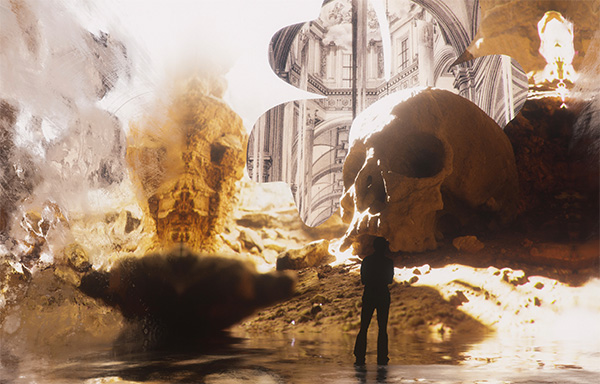 Kunstiniciative Wurzeln und Flügel e.V Art Museum /
GERMANY
Project: Sense of Space Project
Artist: Petra Eiko
Curator: Beate Düsterberg-Eissing
Supported by Consulate General of the Federal Republic of Germany
in Los Angeles
Petra Eiko's installation immerses the viewer in a sensorial experience through six 3D sculptures and a video installation. Her work fosters a conversation on the significance of water –for both individuals and humans collectively–, as well as its impact on the future of our planet. Her work raises awareness of climate change by highlighting the fragile state of water on Earth. She explores the changes and challenges we face today, which come as the result of our endless exploitation of water supplies and natural resources, and the continued impact the industrial world has had on humans and the environment.

The organization, located at Schloss Reuschenberg in Neuss (Germany), was founded in 2004, inspired by a quote of German poet Goethe: "There are only two lasting bequests we can hope to give our children. One of these is roots, the other, wings". Undoubtedly, we all need deep roots to develop a firm foundation and strength. Wings we need to let our dreams and creativity fly.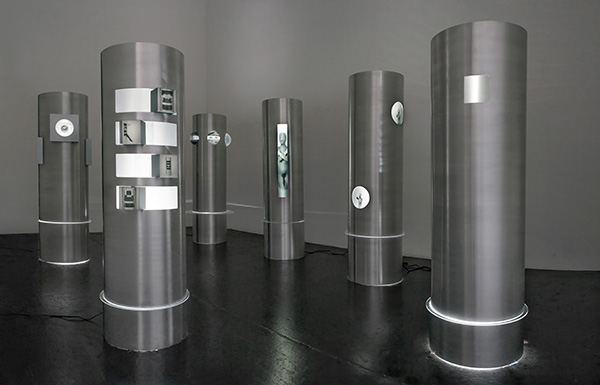 LA NEOMUDEJAR Museum /
SPAIN
Project: Uninhabited
Artist: Carmen Isasi
Curator: Néstor Prieto
Carmen Isasi has worked on the UNINHABITED project since 2019. During this time, not only has the immigration crisis worsened, but developed countries have also tightened their policies to stop the immigration flow into their territories.

With new, tougher immigration policies in place, immigrants have lost all hope to find a place they can call home as they embark on a dangerous, life-threatening sea journey to reach European shores.

Isasi's project features the clothes worn by immigrants on their way to Europe. Their clothes symbolize the many struggles they have faced before and during their journey: They are a testament to their lives, personal stories and country of origin.

From a critical standpoint, this proposal acts as a bridge connecting human drama to the rest of us.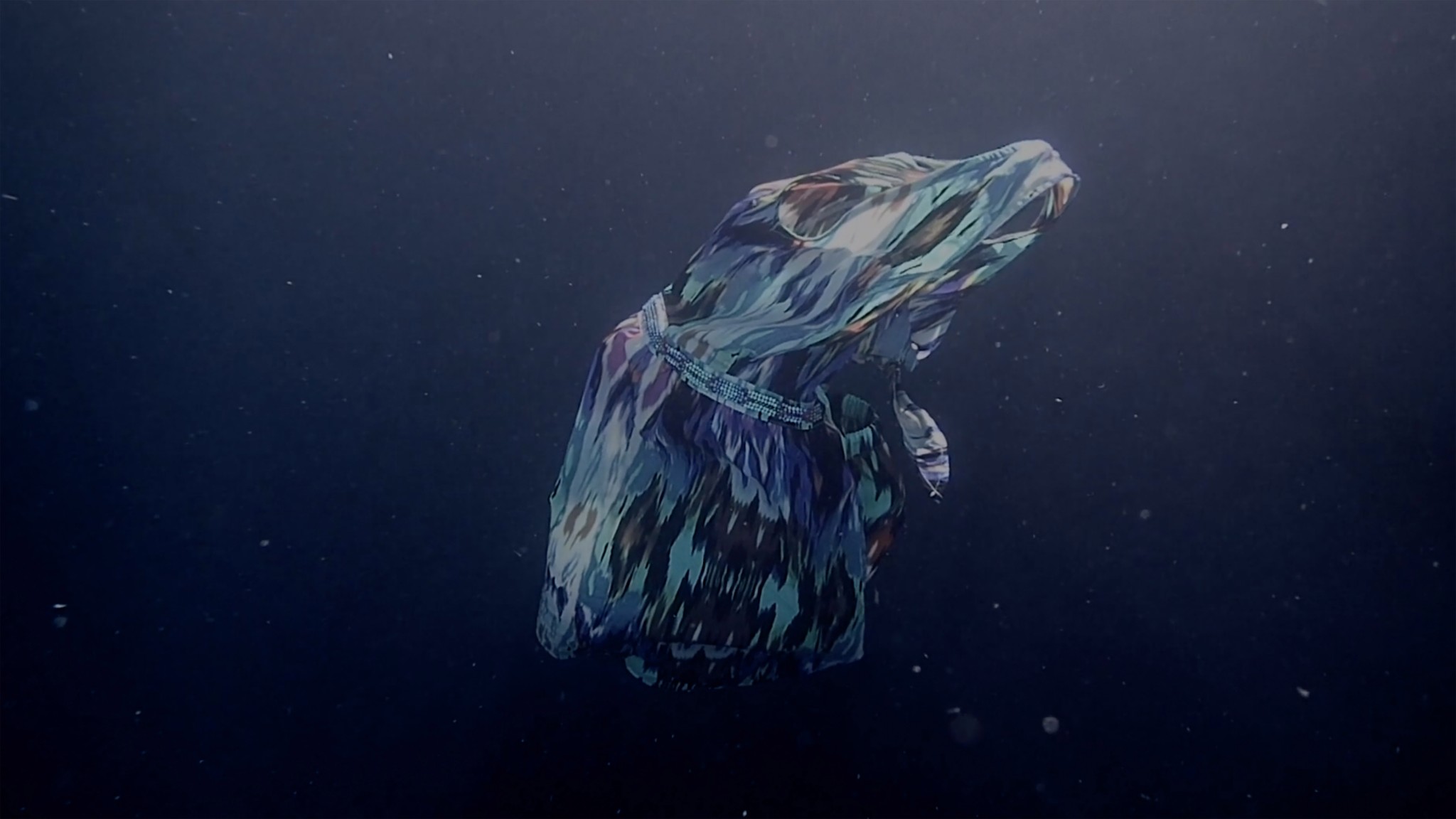 MOLAA Museum of Latin American Art/
LONG BEACH
Project: When God Was A Woman, 1980-2021
Artist: Judith F. Baca (USA, 1946)
Curator: Gabriela Urtiaga
Judith F Baca, in contemplation of Merlin Stone's When God Was A Woman –an exploration of ancient worship of the female Goddess and the subsequent suppression of women's rites–, developed a workshop process to source ideas, record dreams, and construct imagery and content emblematic of females. As a double-sided triptych, Thirteen Women in the Volcanic Eruption and The Birth of the Vision of the Heart was brought to completion in 2021, as Baca advanced these paradigms.

Thirteen Women in the Volcanic Eruption incorporates the young women who participated in the workshop into the painting, who simultaneously represent Latina and Chicana women –and all women. Their naked bodies are shown standing in the fiery lava of the volcano, displaying the palms of their hands, and in the center –the heart–, synonymous with life. All the figures emerge from the fertility of the volcano's ashes in a fertile paradise, like a phoenix that rises from its ashes ready for a grand ceremony.

The Birth of the Vision of the Heart is a continuation of this story: the great ceremony of a ritual, a goddess possessing vital energy, Mother Earth. She stands with her hands extending into large flowering branches, her rhizomatic feet extend into deep roots, and throughout her body, blood spreads in venous threads that connect her corporeal mass with an earthly paradise and the originating source of life; a fertile pond with the most ancient forms of life.

Ecofeminist: JUDY BACA
"On the Matriarchal Mural and Its Symbols"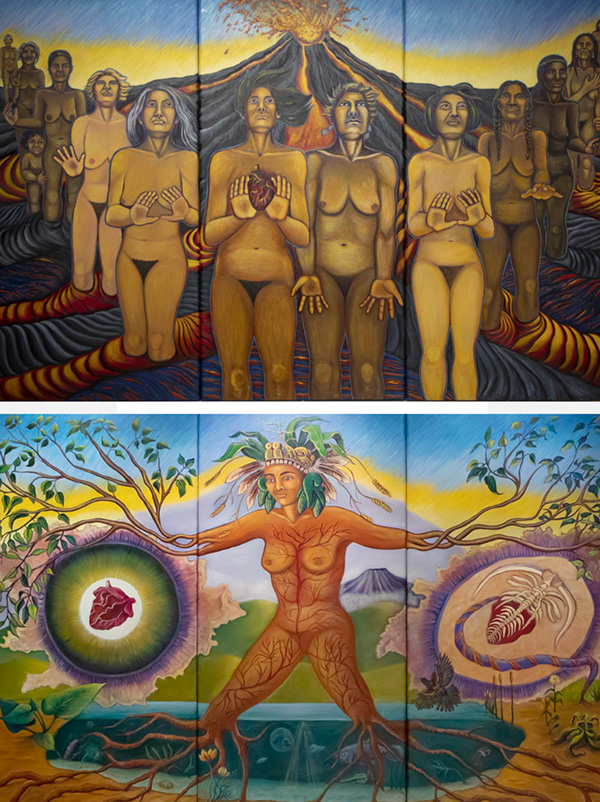 Double Sided Triptych:
"Thirteen Women in the Volcanic Eruption" (Side 1)
Acrylic on wood panels – 8 x 12 feet
MOLAA Permanent Collection. Museum purchase with
MOLAA Acquisition Fund and funds provided by the
Lynne Okon Scholnick Fund
OPC Office Cultural Projects /
MEXICO
Project: Rendezvous: Esta tierra es Mi Tierra
Artist: Davis Birks
Curator: Laura Ayala
The moment of our appointment arrived. We are where we had feared and predicted. Through a video installation, Davis Birks offers us the possibility to activate a conversation in which we can review the past, the present and the future. It is a reflection on the environment and our impact on it. That would be a first reading.

It is observed how an organic arrangement (that of a river) is replaced by one of geometric and artificial order. This happens as the audience comes into contact with the piece. The curves and the apparent disorder in which the small stones of a river are placed and the capricious shapes with which the water flows will be replaced by a Tartan pattern. The artist chose to use this particular pattern as a reference and homage to his Scottish ancestry. The crisscrossing lines could be the axes of a GPS grid, or the interwoven linear trace of the urbanizations in which we live and that is "natural" to us. This could be a second reading.

Birks confronts us with Nature observed through a surveillance camera lens. That is why he chose black and white for the video. Nature distant and supervised, we are supervised. We = Nature. We have almost forgotten the latter. The conquest of natural territory has caused not only an impact on the environment; it has also had consequences on its original inhabitants and has led among other things, to their displacement. This could be a third reading.

These sensitive themes, or others, emerge from a narrative, apparently simple, that unfolds many layers of interpretation. What would your reading be?