Citi is the official bank sponsor of the 2023 LA Art Show and host of the LA Art Show Gallerist Talks Presented by Citi. The Gallerist Talks were launched as a program to support a variety of galleries from the US and abroad and provide them with increased access to new audiences, art lovers, and collectors.

We invite you to engage in these live conversations in the Citi Space on the LA Art Show floor, featuring art dealers with diverse and wonderfully storied backgrounds.

These successful gallerists and selected artists they work with will share stories on how they became involved in art, the challenges and opportunities they have faced in their business, and the most rewarding parts of pursuing their passion. These inspiring conversations will also explore the impact of art on society and reveal what these professionals believe about the place of their own work in the world at large.

The curated Citi space on the LA Art Show floor will also exhibit a curated collection of artworks from the four featured galleries, extending their physical presence in the show to provide collectors and attendees with new perspectives on the art displayed.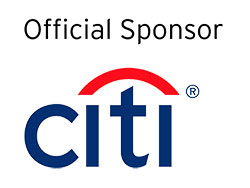 Gallerist Talk, live at the Citi space, Friday, February 17th at 6pm
L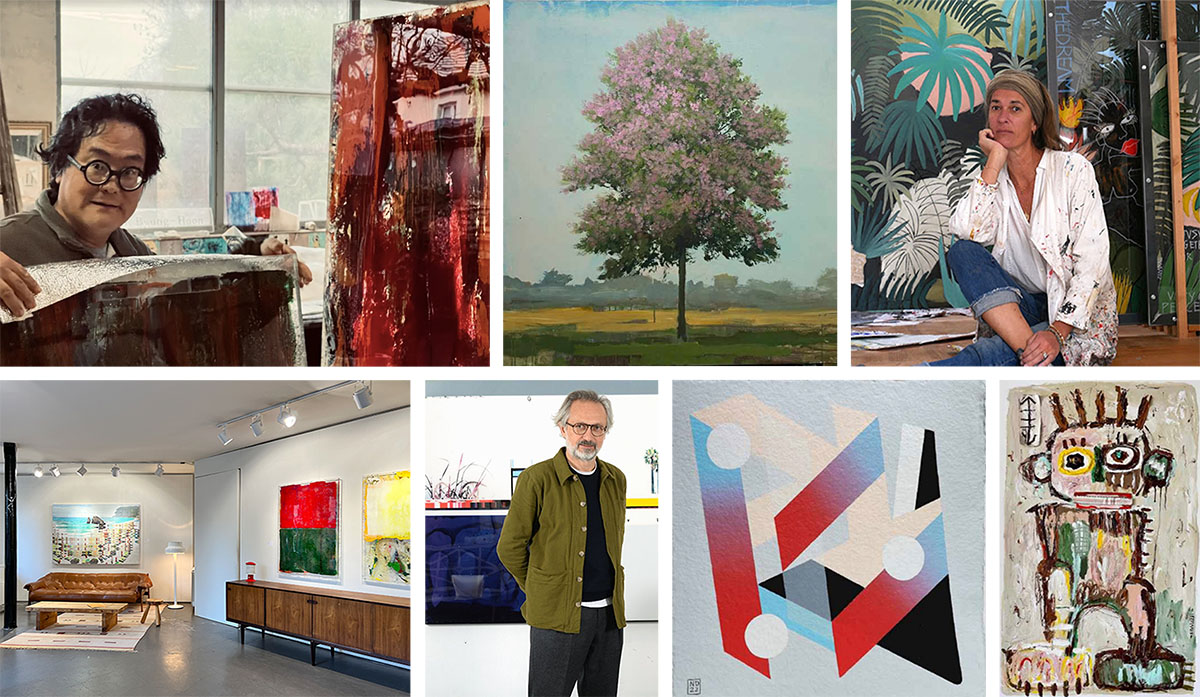 K + Y CONTEMPORARY ART
Paris, France
L
Based in the heart of Paris, K+Y Contemporary is dedicated to representing emerging and established international artists and has a program that embraces artworks across all media, including paintings, sculptures, and photography. Since its inception, the gallery has presented solo exhibits, launched several eclectic group shows, and exposes its award-winning and highly collected artists to an international audience through art fairs around the world. K+Y gallery's vision is to sustain the artists' freedom of expression by exhibiting them in settings that are fertile for both the artist and the collector. To that end, Owner Yann Bombard created Envie d'Art, the first French online gallery to showcase less established artists globally.


L


This Gallerist Talk will focus on Bombard's experiences traveling internationally connecting with, and supporting his artists, and will include an in-depth discussion of the gallery's works in the Citi Space.
Gallerist Talk, live at the Citi space, Saturday, February 18th at 2PM
L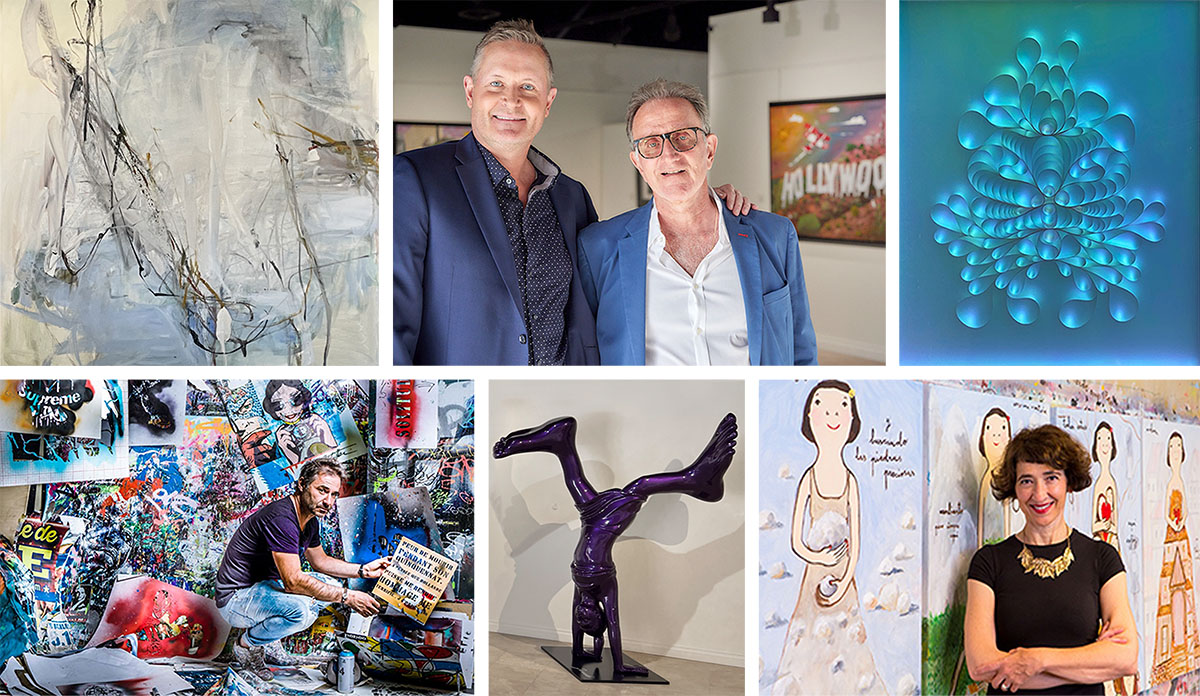 MARKOWICZ FINE ART
Laguna Niguel, CA, Miami, FL, Dallas, TX
L
Located in Miami, Dallas, and now in Laguna Niguel, CA, Markowicz Fine Art has become a premier destination for visitors and art collectors from all over the world. Since 2010, Markowicz Fine Art has showcased an array of established international artists, such as Andy Warhol, Tom Wesselman, Carole Feuerman, and Fernando Botero along with representing emerging artists with exceptional creative talent, such as Idan Zareski, L'Atlas, Leo & Steph, Lyès-Olivier Sidhoum, and progressive street artist, Kaï.


L


In this Gallerist Talk, we will converse with owner Bernard Markowicz who has had a lifelong love affair with art. He especially appreciates art in which the artist uses new materials and techniques. We will ask him to expound on this appreciation and to speak about his interest in the joy that art generates in people. Cristina Armisen, who represents her sister Eva Armisen, will share insights into Eva's artistic career and success as a Spanish painter in South Korea.
Gallerist Talk, live at the Citi space, Saturday, February 18th at 5PM
L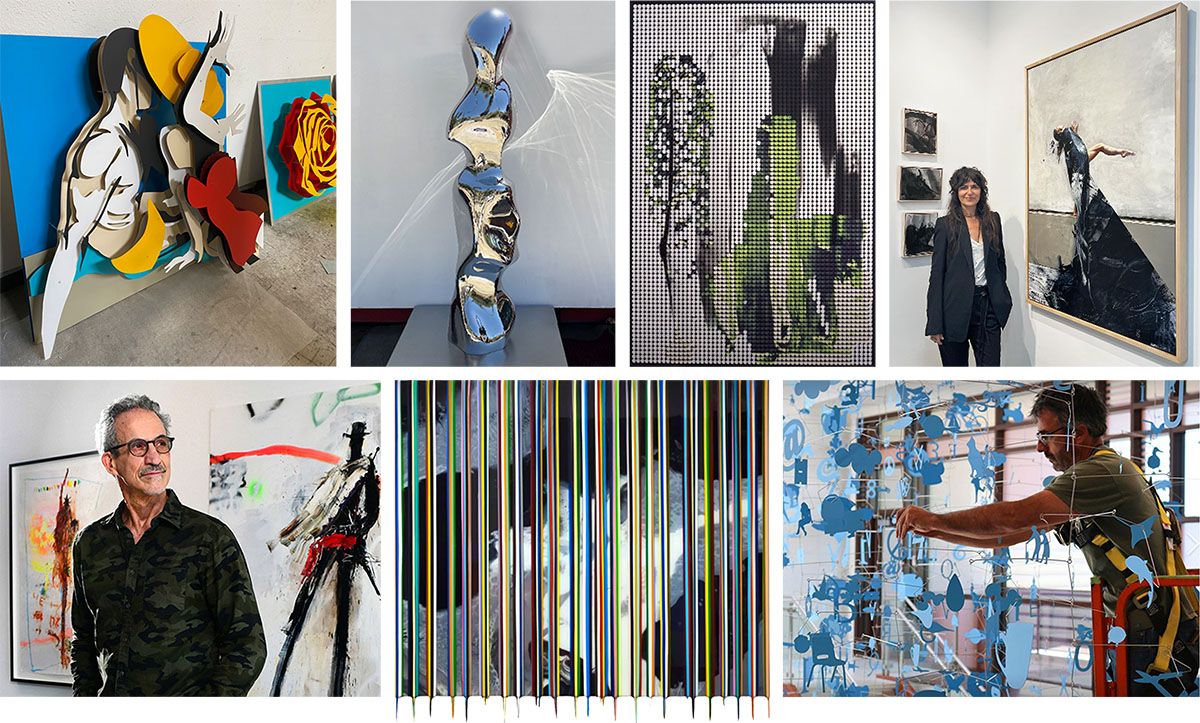 BRUCE LURIE GALLERY
Pacific Palisades, CA, Park City, UT
L
Bruce Lurie Gallery was established in the early 1980s in New York's East Village and opened the first gallery to exist in Chelsea. After the tragic events of 9/11, Bruce decided to move his operations to the west coast of the US to Beverly Hills, relocated to the Los Angeles Culver City Arts District, and is now in Pacific Palisades, CA. Bruce Lurie was the first to show works from Jean-Michel Basquiat in the US, and was an early adopter of Keith Haring, Andy Warhol and other start-up artists of the early 80s. The gallery continues its focus on establishing emerging to mid-career artists while specializing in street art, cutting-edge pop art, abstract minimalism, photography, and monumental sculptors.


L


This Gallerist Talk will share highlights of Bruce's career and feature in-person conversations with artists Monica Perez, Michael Kalish and Mattias Gunneras (a creator from the collective Breakfast), and commentary from gallery director Lan Guan.
Gallerist Talk, live at the Citi space, Sunday, February 19th at 1PM
L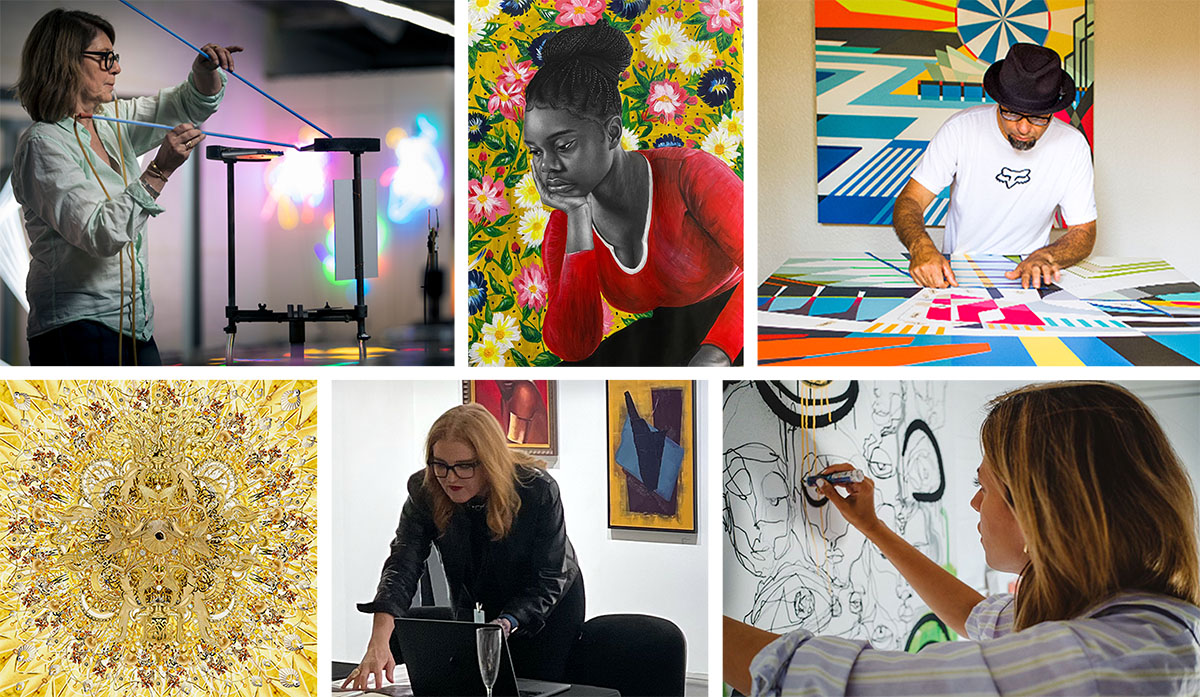 FABRIK PROJECTS
Los Angeles, California
L
Situated in the heart of downtown Los Angeles, Fabrik Projects represents both local and international emerging and mid-career artists. Fabrik champions new ideas in contemporary art by providing a platform to nurture emerging and mid-career artists, bringing together a diverse spectrum of disciplines from photography, painting, and sculpture to video and other electronic media art forms.


L


This Gallerist Talk with gallery co-directors Chris Davies and Stephanie Cummings will be focused on the journey of Fabrik Inc. The company has evolved from a media company in 2008, to Fabrik Studios, a next generation ideation studio bringing creators to the metaverse, and producers of artist focused fairs. Joining the conversation to discuss their work will be Fabrik artists Parin Heidari, an Iranian-born digital artist; Lisa Schulte, the renowned LA-based neon artist, and Jessus Hernandez, an LA-based artist that merges geometry with the beauty of cityscapes.
LA Art Show Gallerists Talks Presented by Citi is produced, curated and hosted by
Consuelo Eckhardt of CeConsulting in partnership with MaryLinda Moss of Source Art