Designers Showcase
CAMPION PLATT
Design inspired by the imagination and realized through craft
The designs of Campion Platt, a leading interior designer, whose projects range from residences and boutique hotels to lines of furniture and textile collections, embody luxury, innovation and an eco-friendly consciousness. A member of the American Institute of Architects and the Architectural League of NY, Platt has received numerous accolades for his holistic approach to design – such as the 2012 prestigious ranking on Architectural Digest's "AD 100" list of the world's top interior designers and New York Magazine's "The City's 100 Best Architects and Decorators," as well as being published in Architectural Digest, Elle Décor, House Beautiful, Veranda, World of Interiors, The New York Times, The Wall Street Journal, Wallpaper, Esquire, and Travel & Leisure, with a significant celebrity client following.
Campion's full-service design firm has been a leader in residential, hospitality & commercial design. Campion's recent projects have included Green Homes at The Greenbrier, a unique branded "green" neighborhood in West Virginia, Ritz-Carlton Residences, a high-rise condominium in Atlanta, and other luxurious residences in New York City, the tri-state area and in the Caribbean, including private homes and a planned community on Ambergris Cay, a luxury private island resort in the Turks and Caicos Islands. Platt has also launched the Jim Thompson METRO CLOTH Collection of textiles and CAMPION Inc., his custom furniture company featuring the Campaign Collection. In June 2009 launched an eco-friendly textile collection for HBF Textiles, winning the Gold Medal at NEOCON. Late last year Campion launched his newest collection, the Mariner Collection of rugs, for Roubini Rugs. And most recently Campion launched Campion Platt for Nicoletti, an upscale hospitality furnishings line for Nicoletti, a famed Italian furniture company.
In 2010 Campion launched together with Digital Playspace a new interactive gaming platform, Digital Dollhouse, featuring animated game play for young girls and as it turns out, mothers and women in their 30s. Many of Campion's customized designs were digitized and become playing pieces in this exciting new online game.
"Made to Order", Campion's first book, published by Monacelli Press in late 2010, features a compilation of published project accompanied by his design philosophy and insightful anecdotes for the interested reader.
Campion lives in New York and Palm Beach, is married to internet entrepreneur Tatiana Platt and has four children, Jeremy, Fox, Xenia and Rivoli.
His continual creative evolution establishes him as a forward thinker in today's world of architecture, interior design.
For more information, please contact 212 779-3835 or
[email protected]
GIL WALSH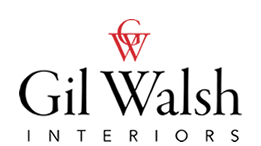 Gil Walsh Interiors
433 Northwood Road
West Palm Beach, FL 33407
Tel: (561) 932-0631
[email protected]
Gil Walsh Interiors
17 Winter Street, Suite 17
Edgartown, MA 02539
Tel: (508) 627-6007
www.gilwalsh.com
Since its founding in 2007, Gil Walsh Interiors has quietly become a substantial design firm, noted not only for exquisitely detailed work, but also the diversity of its projects. From private residences to country clubs to corporate headquarters to elegant resort hotels, the Gil Walsh touch has brought a unique sense of place to distinguished interiors from coast to coast. With offices in Palm Beach and Martha's Vineyard, the firm employs cutting edge methods and materials to produce buildouts that transcend trends, allowing occupants of any particular room to feel instantly at home.
JENNY GARRIGUES


Jennifer Garrigues, Inc. design studios are located in Palm Beach and New York City, offering design services for residential, commercial and hospitality projects.

Antiques, furniture and accessories she has collected from around the world are available at her retail shop in Palm Beach.
London-born Jennifer Garrigues always had an eye for style and an intuitive sense of design. Her days as a high fashion model for haute couture designers in Europe and the United states introduced her to a world of sinuous shapes and sumptuous design. Drawing from this glamour, and with a love of architecture and interiors, Jennifer attended the New York School of Interior Design where she learned the business side of interior design. Known for her creative exuberance and a style the melds elegance with comfort, Jennifer's clients come to her by word of mouth. Over the past 30 years, she has had the privilege of working with generations of families. Today her client list covers the world, from CEO's in the United States to their counterparts abroad.
LARS BOLANDER
LARS BOLANDER LTD.
Interior Design
Lars Bolander has been referred to as one of Sweden's foremost interior designers and a pioneer of Swedish design, yet by virtue of his diverse history and education, pinpointing his exact style remains a challenge. He has been featured in House Beautiful, Vogue, Home & Design, World of Interiors, Southern Accents, The Robb Report, American House & Garden, English House & Garden, Chinese Residence, Elle Decor etc. Architectural Digest and The Wall Street Journal showcased his home in Palm Beach. Lars appeared as a guest on Martha Stewart Show participated in Miami Elle Décor show house, and continues to be a part of numerous annual art and design events.
Bolander's love and passion for furniture was solidified during his early education at the Stockholm School of Art. Continuing his education under the acclaimed originator of Scandinavian Design, Carl Malmsten, Lars began to discover, not unlike Malmsten himself, a passion for originality. His Anglo-Scandinavian background has resulted in designs with uncluttered Nordic feeling.
Sometime after completing his studies and a few years of freelancing, Lars started working in London for interior designer Gaby Schreiber, known at the time as "The Plastic Queen of England" for her creation of the first line of onboard aircraft plastic flatware designed for British Overseas Airways Corporation, BOAC, the Cunard Liners (passenger liner QE2).
Shortly after leaving the employ of Ms. Schreiber, Lars was referred to the German industrialist Mr. Gunter Sachs for whom he worked exclusively for many years designing properties that span the globe.
In 1987, Lars began a venture in the retail antiques business in East Hampton, New York with his wife Nadine Kalachnikoff. Today, you can find his showrooms in New York City at the Fine Arts Building on East 59th Street as well as in West Palm Beach on Antique Row. His unique style, together with the worldwide travel has resulted in the most beautiful antiques and accessories. He is both theatrical and loves simplicity. His showroom in South Florida is also his office from where he operates his design business.
To this day Bolander's clientele remains nothing if not international and affluent. From a Swedish cottage gracing the peak of an Aspen mountain to an entire Grecian compound, where Lars implemented his interior design and architectural ideas, Lars Bolander's style can be safely categorized as unique. His present projects include a small boutique hotel and Japanese restaurant in Palm Beach alongside with his clients' private houses.
Over the years the famed Swedish decorator has developed a form all of his own: a daring mixture of ideas and geographic blends that exude both sophistication and a pleasing restfulness to the eye.
3731 South Dixie Highway
West Palm Beach, Florida 33405
tel: (561) 835-4001
fax: (561) 835- 4031
[email protected]
www.larsbolander.com
SUZANNE KASLER

Suzanne Kasler Interiors
An expression of style can take many different forms – fashion, art, architecture, design.
Inspired by the many different genres of style, Suzanne Kasler has mastered the unexpected juxtapositions of design. Incorporating the personal collections of her clients with fine art and antiques, contemporary pieces and custom-designed furniture, Suzanne creates meaningful interiors that straddle a rare middle ground between sophisticate and ingénue.
Defined by casual elegance, Suzanne's classically inspired rooms, pretty palettes, and comfortable spaces have been published in major design magazines, including Architectural Digest, Elle Décor, House Beautiful, Traditional Home and Veranda. She has been named to Architectural Digest's AD100 and Elle Décor's A-List. Her award-winning interiors have also been captured in two lavishly illustrated books with Rizzoli, Inspired Interiors and Timeless Style.
In addition to designing timeless interiors for her clients, Suzanne has produced signature lines for Ballard Designs, Hickory Chair, Lee Jofa, and Visual Comfort, as well as a line of rugs with Safavieh and fine art with Soicher-Marin.
425 Peachtree Hills Avenue
Suite 21B
Atlanta, GA 30305
TAYLOR & TAYLOR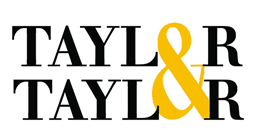 William Taylor AIA
Phyllis Taylor ASID LEED AP
Florida is not only a state – but a state of mind. Whether it's the sunsets over Biscayne Bay that lend the vibrant colors to inform an entire design palate, or the blurred distinction between indoor and outdoor living, Classic Florida Style, interpreted by Bill and Phyllis Taylor, represents the connection between the built environment and nature and a defines a casual approach to living with classical and refined roots.
The Taylors love "houses"…and they are experts in the art of creating HOMES for other's who share their passion for houses! They believe that a house is the stage on which you live your life and therefore the architecture, the interior design, the arrangement of each space, the furnishings and the even the accessories should speak much more about who you are and not so much about who you might wish to be. The art the Taylors practice so expertly is knowing how to set that stage so that it welcomes family and friends authentically, so that is offers its inhabitants a palpable sense of their past as well as the possibilities for their future, and that it resonates with the music of laughter and the aroma of hospitality, that it offers comfort of security, and a refuge to enjoy some of the simple luxuries of life.
1211 Alton Road
Miami Beach, Florida 33139
(305) 534-9862
www.taylorntaylor.com
[email protected]
[email protected]