DIVERSEartLA returns with a rotating group of museums, art institutions and non profits stronger than ever in 2023. The platform will once again engage communities locally and globally by connecting thought leaders and key figures in the art world to generate innovative ideas and drive social change through art.

Among the institutions for this edition will be organizations and museums participating for the first time in Los Angeles, while we will also welcome back a few important museums after a little pause on their appearance at DIVERSEartLA, including AMA ART MUSEUM OF THE AMERICAS from Washington DC with a curatorial proposal from Fabian Goncálvez, presenting an immersive experience by Mexican artist Alfredo De Stefano.

Born in the arid air of northern Mexico, photographer Alfredo de Stefano has traveled to deserts around the world countless times. His expansive photographs are marked by a sense of the immeasurable, with sand and sky stretching into the distance in all directions. As one of Mexico's most important contemporary artists, de Stefano produces work that is hallucinogenic, geographically oriented, and essentially existential. Over the last 20 years, de Stefano has visited deserts on five different continents to shoot or perform. His photographs often feature a single figure, centrally placed, surrounded by a boundless backdrop that's populated with a vast nothingness. The artist's spare compositions lay bare the profound loneliness of man in the universe, and his (or her) determination to find meaning in the midst of so much pain.

Though his work evokes a deep alienation, de Stefano is equally invested in conjuring the sublime. Figures wrapped in blood-red cloth, long shadows under a hot sun, and scorched shrubbery create a sensation of pleasurable terror in the viewer. Like so many landscape artists before him, de Alfredo uses the abutment of sky and terrain to communicate the inevitability of death and the unknown, acted out through grand dramas under an all-seeing sky. With a slight nod to the surreal, de Alfredo's work conjures up prophetic visions and hallucinations associated with dehydration and the unforgiving desert terrain.

In doing so, de Alfredo puts a contemporary spin on the "art religion" of 18th century Romanticism. Our new religion, he seems to argue, arrives through fantastic visions that foretell Earth's transformation into a desert planet, the result of man-made global warming and widespread drought. Whether we heed these warnings is yet to be seen, but de Alfredo is here to document the prophecy, in all its fascinating and terrible beauty.

In the words of DIVERSEartLA curator Marisa Caichiolo: "Humans are changing the Earth's natural systems in rapid and unprecedented ways. This has propelled our planet into a new geologic era: the Anthropocene. How do we navigate these changes we've caused, where can we have positive impacts…and where do we find hope? Explaining the science of climate change, we can all better understand its effects on our areas and support climate action. By contextualizing through immersive experiences and installations, we can all work together on solutions."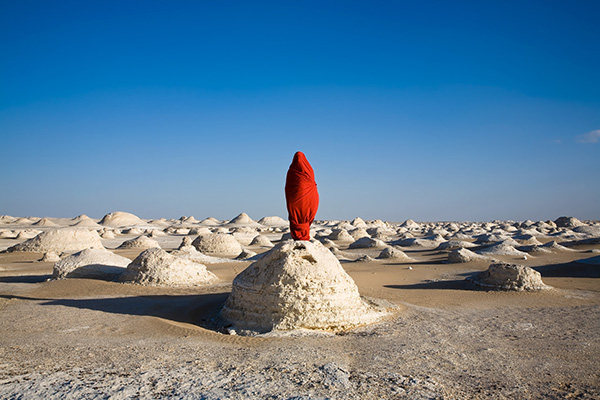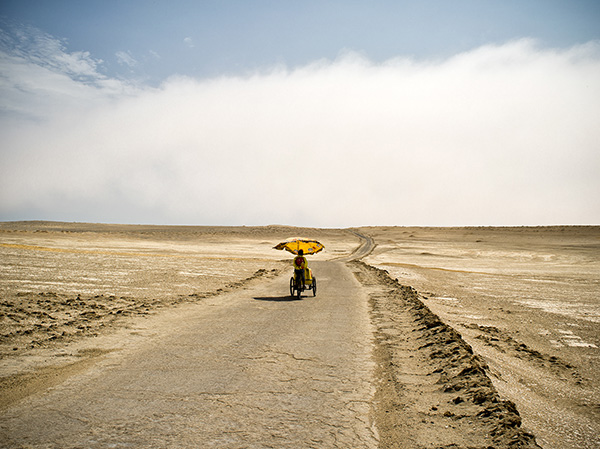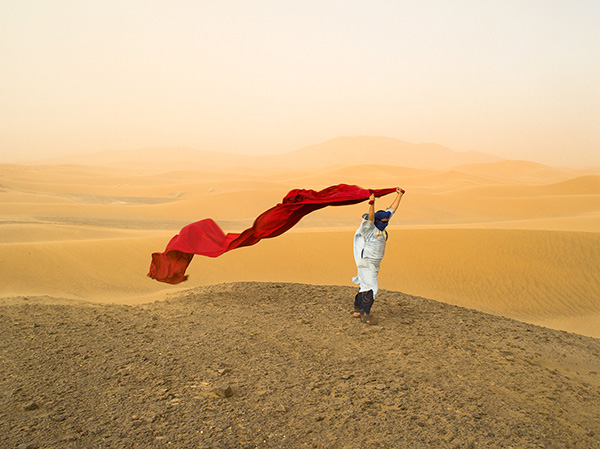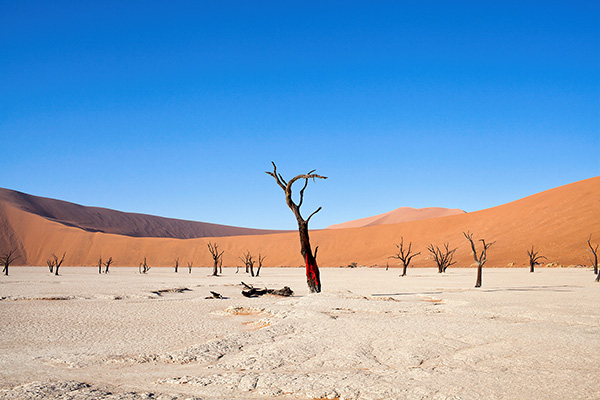 DIVERSEartLA is back with a new ecological lens. Curated by Marisa Caichiolo, this year's edition will examine not just how the environment is represented in art, but how humanity's place in the world is depicted. This exhibition will open up an important dialogue about the Earth's past, present, and future, uniting the community around discussions of the global climate crisis and potential solutions.
"One of the most powerful things about art is that it brings people together, and transforms the way we communicate. The goal of DIVERSEartLA 2022 is to view this sector of art within the show through ecological glasses.
This topic is at the heart of a growing number of art narratives, including exhibitions built with high-tech innovations, designed to inspire artistic appreciation and the desire to respond to environmental challenges – reinforcing the value of translating environmental advocacy into art.
The installations, immersive experiences, and performances represent our present day and the looming impact we will all face if the planet continues to warm. DIVERSEartLA 2022 will encourage visitors to confront the complex challenges of our global climate crisis and imagine potential solutions." – Marisa Caichiolo
Our engagement with museums and institutions this year includes projects with Dox Contemporary in Prague/Czech Center New York and The General Consulate of The Czech Republic in Los Angeles; MUSA Museum of the Arts of the University of Guadalajara and MCA Museum of Environmental Science; MUMBAT Museum of Fine Arts of Tandil & Museum of Nature and Science Antonio Serrano of Entre Rios, Argentina; Museum of Nature of Cantabria, Spain; Skid Row communities; Torrance Art Museum; Raubtier Productions & Unicus.
2022 DIVERSEartLA Highlights
Video: Eric Minh Swenson.
THE SIGN (part of the Real News series)
Site specific installation by: Swen Leer
Dox Contemporary, Prague / Czech Center New York &
The General Consulate of The Czech Republic in Los Angeles

Highway signs are always right. Not in a political way but by way of conveying a fact. In our time of social-media-fed competing narratives, "alternative facts" and fake news, the road sign seems to be one of the last anchors of truth that everyone can agree on, left and right. It is a true icon of Los Angeles, a city of freeways and cars, of people commuting to and fro, many hours a day, each day.

Arguably, road signs are the most read and trusted literature of Los Angeles, if we can call them that. On the one hand, they are a powerful symbol of progress of the last century, and of mobility. On the other hand, however, they represent the evidence of our technological rampage that has led us into a real climate crisis.

The installation, The Sign, plugs into this a-priori factuality by mimicking the iconic freeway signage, while communicating an unexpected message: "Your children WILL hate you – eventually". The text is speculation about the future of our society as well as a deeply disturbing existential thought that has probably crossed the mind of most parents. Their kids are 
the ones who will pick up the tab of our celebrated economical progress – a religion of economical growth at all costs. Placing the iconographic freeway sign into the interior of the LA Convention Center creates an absurd situation for the viewer, conveying a disturbing message in the matter-of-fact form they have recently seen getting off the freeway to get to the LA Art Show. And the message stands, after all – highway signs are always right. Right?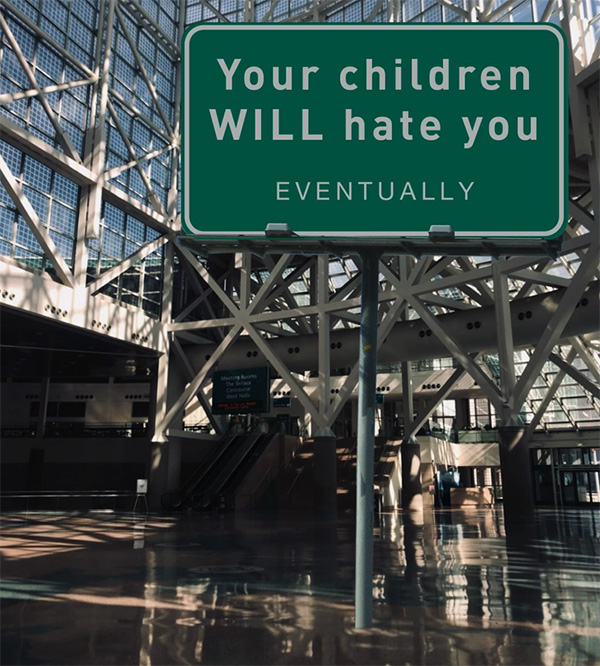 The Other Waterfall & Chapala Drops…Drop By Drop
by Claudia Rodriguez
MUSA Museum of the Arts of the University of Guadalajara
and MCA Museum of Environmental Science


Through the University of Guadalajara Foundation | USA, the Universidad de Guadalajara presents their most relevant museum projects: MUSA Museum of the Arts of the University of Guadalajara and MCA Museum of Environmental Science.

MUSA is a museum with 27 years of history. Their exhibition program includes activities in which the arts become an impulse to motivate social transformation. Their compromise with the environment was consolidated with a state certification that recognizes the process and actions of the institution to protect the natural environment. The MUSA Museum of the Arts was one of the first university properties that implemented sustainable actions related to the management and recycling of waste, as well as, the rational use of water and energy.

The MCA Museum of Environmental Science is an upcoming project of the university. Envisioned as a space engaging with the community in order to foster a sense of belonging through empathy and closeness, that will lead the community to initiate actions of ecology preservation. There are three main visions that constitute the vocation of this museum: to understand the urban dynamics and their impact in nature, the equal disclosure of science, and the generation of emotions that lead to learning.

This time, the MCA presents two installations from the artist, Claudia Rodríguez: La otra cascada — The Other Waterfall — and Chapala también se-a-gota — Chapala drops…drop by drop —, both reflecting the contamination and lack of water that has affected the state of Jalisco, Mexico in the last decades.
Take A Virtual Tour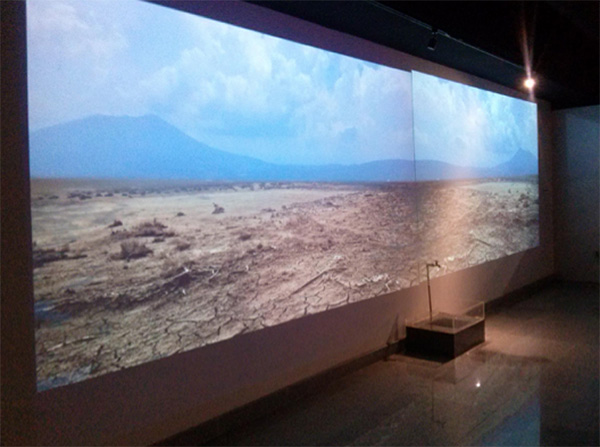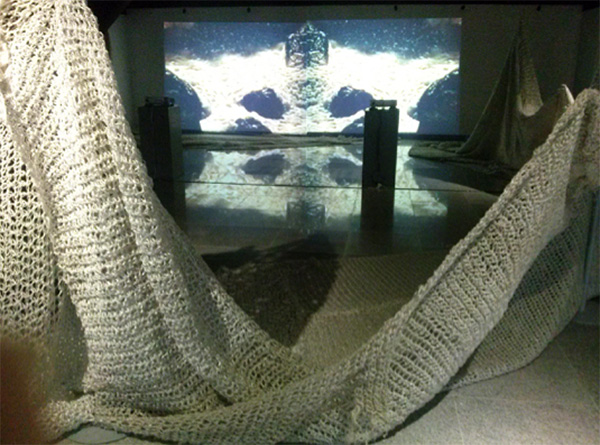 The Earth's Fruits
by Guillermo Anselmo Vezzosi
Curated by Indiana Gnocchini
MUMBAT Museum of Fine Arts of Tandil & Museum of Nature and
Science Antonio Serrano of Entre Rios, Argentina

The artist, Guillermo Anselmo Vezzosi, expresses a reflection on his long-standing concern about how our primacies and human values have increasingly distanced us from our true essence, and rethinking our priorities as a society. Our social habits within the last few decades – which have been based around consumption – have had an impact on climate change, on the conservation of the environment, and the necessary care of the environment – individually and collectively.

Artists have explored new perspectives on approaching "creative doing" by using environmental art, by creating awareness through ecological activism. In this sense, Guillermo shows us the huge colossal amounts of waste that we add every day and it is from his own work, in line with the community, that he dedicates his hours collecting from the same environment he inhabits, which he calls Fruits of Progress. He aims to heal the footprint of contemporary man, which at present it seems irreversible.

The Earth's Fruits is constituted as a scientific research project whose ideology culminates with an installation work of a specific ephemeral site, where the waste that takes on a second life is dignified. The immersive installation invites us to reconsider that we are part of a whole with nature – a complex whole in constant mutation and adaptation. It challenges us to examine our most recondite thoughts, questioning who we are and the links that unite us to our habitat. In this way, it propositions the visitor to act on new imaginaries, creating an illusion of time and place, where he is the protagonist.
Take A Virtual Tour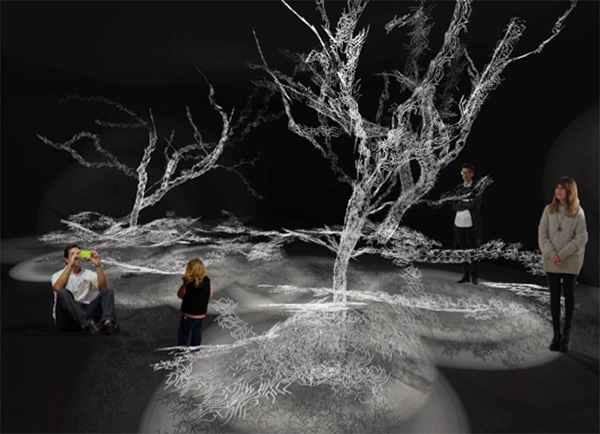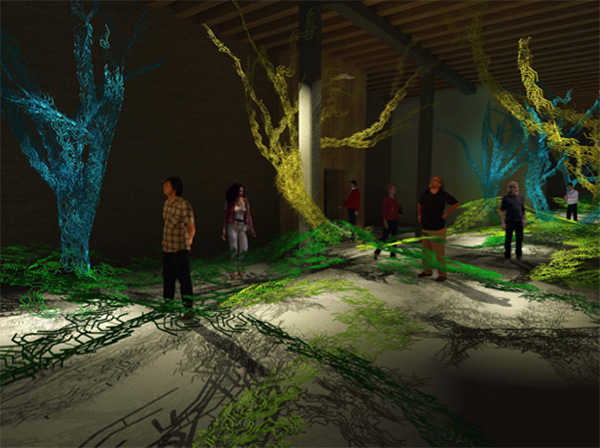 Our Turn To Change
by Andrea Juan and Gabriel Penedo Diego
Museum of Nature of Cantabria, Spain


Presented by Museum of Nature of Cantabria, Spain, the video installation appeals to the viewer, through images, to awaken to an increasingly worrying reality. Our Turn To Change deals with climate change and the consequences that these changes produce in our habitat. Nature speaks to us, screams at us…

One small drop fell and then another and another and another. Thus, drop by drop, large amounts of ice are lost every second. The poles are melting. Meanwhile, we continue on with our lives, with our dreams, as if this could never affect us. The dripping continues and vast frozen expanses have already been lost. The Arctic is at minimum levels, Antarctica has lost ice shelves, glaciers have retracted and the ocean levels continue to rise.

Forest fires, droughts, tidal waves, floods. It is our turn to change. We can still do it.
Take A Virtual Tour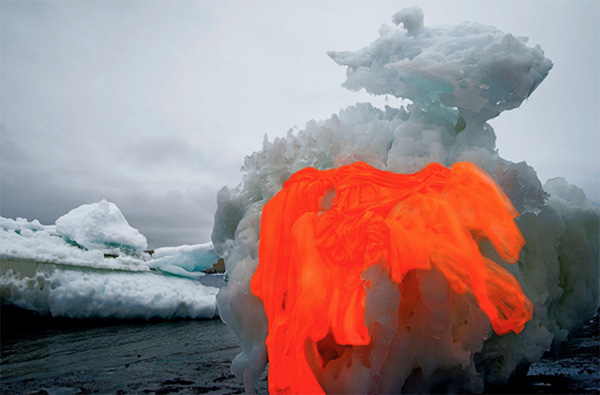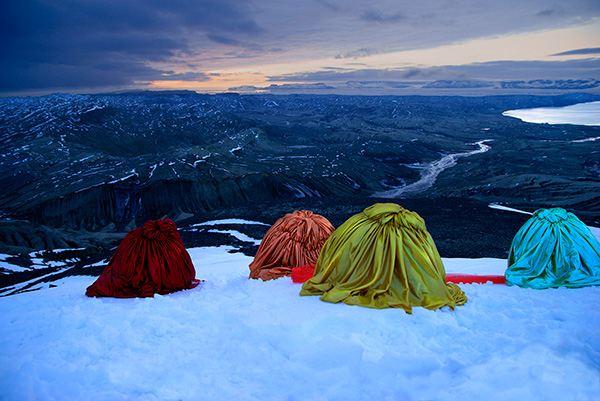 Recognizing Skid Row As A Neighborhood: Skid Row Cooling Resources
Curated by Tom Grode

Recognizing Skid Row As A Neighborhood is how DTLA 2040 (Department of City Planning) formally presented Skid Row this year to City Hall as part of updating the Downtown Community Plan. Skid Row is a dynamic, primarily African American, residential neighborhood – not a problem to be fixed. The brutal heat waves of September 2020 created Skid Row Cooling Resources, a collaborative planning effort and think tank to ensure the summer of 2021 and beyond was better for Skid Row residents. Skid Row is a unique Urban Heat Island in the larger Heat Island of Downtown Los Angeles.

Tom Grode

Tom moved from Santa Monica to 5th and Main in May 2012, not realizing he was a block from Skid Row. Since then, he's focused on advocacy around Skid Row as a Community. Tom is an original member of the Skid Row Cooling Resources coalition, the Skid Row Now and 2040 coalition, the Skid Row Community Improvement Coalition, and the Skid Row Arts Alliance. He is heavily engaged with Skid Row as a powerful arts community, in particular a part of the Los Angeles Poverty Department (LAPD) and Urban Voices Project.
Take A Virtual Tour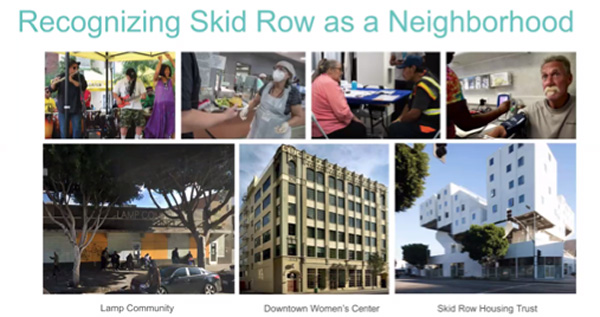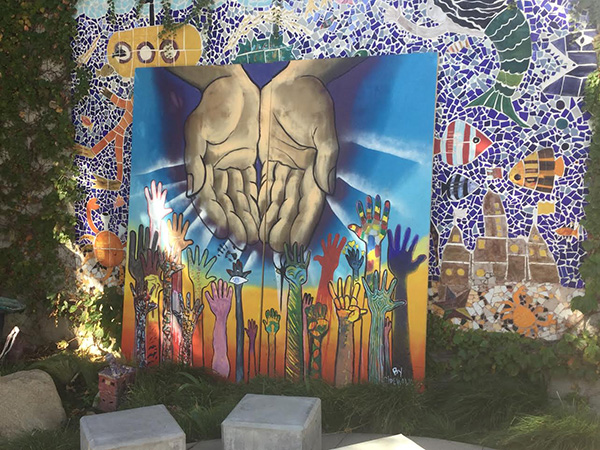 Memorial To The Future
Sculpture by Daniela Soberman
Video installations curated by: Kisito Assangni
Wilfried Agricola de Cologne
Photographic elements: open source via TAM staff
Curated by Max Presneill
Torrance Art Museum (TAM)

The utopianism of modernity that led to scientific and technological developments also led us towards forms of capitalism that have endangered the planet. Exploitation, excess, and greed have driven this while an ostrich-head-in-the-sand posture has characterized our approach to engaging with climate change, and the problems and potential solutions that await us in the present as much as the near future.

The formalist structure, created by Daniela Soberman, acts as the historical link to the project of Modernity and its aspirations while simultaneously reminding us of its perils and failures. Using Brutalist architecture as a reference point that encapsulates both the idealism and abject failure of this model, the collaborations, via photograph and video, highlight the need for immediate action. This project brings together 6-8 artists, in conjunction with Soberman, to explore the situation within the historical context that led us to this point of environmental catastrophe but with contemporary takes on our current position.They do this not by way of propaganda, but rather via a diversity of photographic concerns that by physical proximity in their installation on a single structure, bring together various viewpoints and interpretations of warning, of caution, of danger in respect of our environment, nature and climate.

ECOPOETICS OF GENERIC WORLD
International video program on climate change
Curated by Kisito Assangni

Climate change is arguably the most pressing socio-political issue of our time, with famine, poverty, loss of biodiversity, and mass-relocation hanging in the balance. ECOPOETICS OF GENERIC WORLD offers a range of artistic positions and responses to the dichotomy of impending climate change. The project consists of a screening that presents works by international contemporary artists working at the intersection of arts, climate change, culture and technology.
Take A Virtual Tour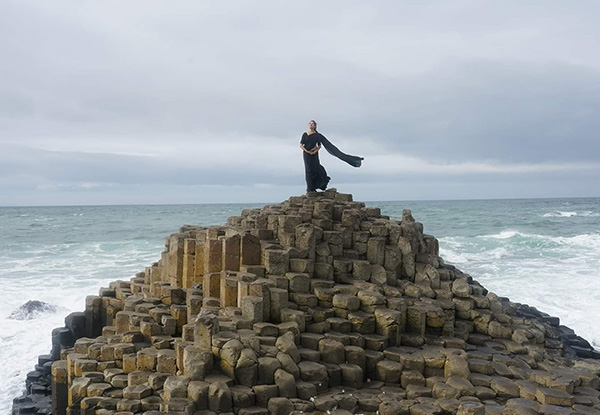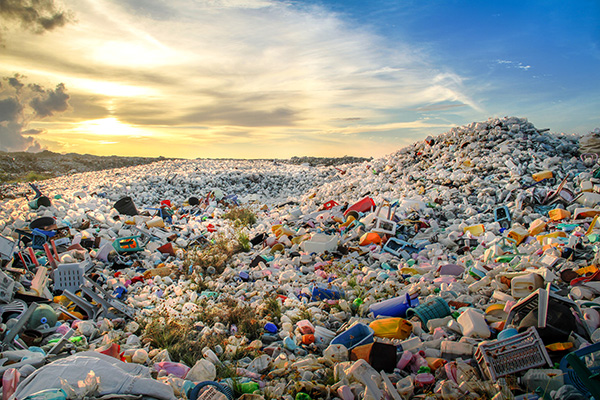 Environmental Digital Experience I A. Ordoñez
Curated by Marisa Caichiolo
Presented by Raubtier Productions & Unicus

Climate change is a significant threat that has raised concerns all over the world. From shifting weather patterns to rising sea levels, the impact of climate change is global, and at an unprecedented scale.

Concerns about global warming have increased significantly since 2013. Climate activists across the world are now organizing protests and non-violent civil disobedience to raise awareness around the crisis.

Be that as it may, there are people who are not concerned about the effect of climate change and it is a divisive topic all over the world. We hope this installation can bridge the gap and instill a sense of urgency about the threats facing our planet so we can mend the issues that divide us and come together to heal the Earth.
Take A Virtual Tour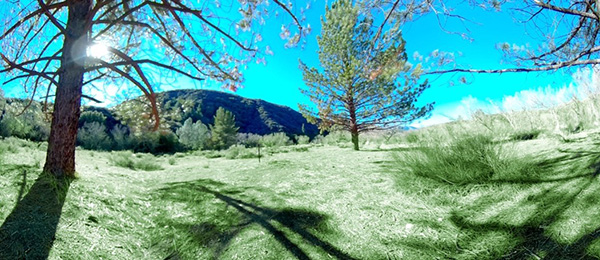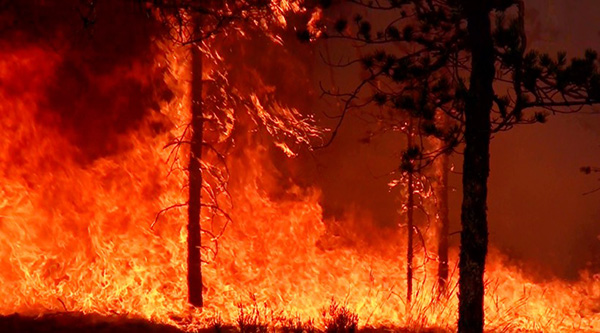 The 2021 edition of DIVERSEartLA, curated by Marisa Caichiolo, will focus on the presence, contributions, research and documentation of women and non- binary artists at the forefront of work at the intersection of art, science and technology represented by guest Museums, Institutions and Not-for-Profit Organizations. 
"Science, art and technology are human attempts to understand and describe the world around us. The subjects and methods have different traditions and the intended audiences are different, but I think the motivations and goals are fundamentally the same. I think one of the most primal and innate needs of humans is to understand the world around us, and then share that understanding," said Caichiolo.
In the field of digital art in the last fifteen years, many artists have been working on materializing the digital information and new media practices by audio or visual means (such as installation works, audio-visual and performances which include technology) in order to grasp the imagination of it; while other artists are aiming to present the concept of 'signals' from the perspective of synesthesia: they try to visualize sound signals with the aid of machinery and therefore transform the abstract geometric images into sounds through computer operations.
This wave began in the 1920s, when many artists aimed to create time-based visual works. Although some of the works seemed to embody the technology and innovation, much of it actually originated from the most tangible form of reality, the artist's surrounding natural environments. 
DIVERSEartLA will be an examination and a compilation of material, as well as an exhibition featuring the work of women and non-binary artists who have played a central role in the development of new media practices within art institutions and throughout history. We are also diving into a new period where we've had to deal with the breakdown of traditional relationships between the material and the immaterial.
While the cryptographic tokens used to create NFTs, are similar to cryptocurrencies such as BitCoin, the tokens in NFTs aren't fungible, or interchangeable. So, it's impossible to exchange one NFT for another, as one could do with currency. It's often equated to an autograph, but on a digital file. An NFT not only tracks the creator of the artwork, but also the ownership and market value. Because it is securely stored in the blockchain, an NFT is unique and non-interchangeable. Photographs, videos, gifs, audio, and any digital file can be represented as an NFT. 
Also check out our DIVERSEartLA Talks series, an online platform where the Museums and Institutions have a space to dialog, and share with the general public their programs in 2021.