2019 Littletopia programs will be announced soon



2018
LA Art Show's Curated Area Littletopia
Littletopia Archway: Dennis McNett
Hand-carved wooden pieces, block printed patterning and paper sculpture
Curated by Rachael Cronin
Presented by Red Truck Gallery
Renowned visual artist Dennis McNett will be building the Littletopia Archway at this year's
LA Art Show.

Dennis McNett graduated from Pratt institute with an MFA degree in 2004, where he taught until 2012. He has shown internationally including The Victoria and Albert Museum in London, Me Collection Museum in Berlin, MOHS exhibit in Copenhagen, Galleria Patricia Armocida, Milano, Italy, and nationally including The Ft. Wayne Museum of Art, Museum of Print History, Houston, TX, Museum of Contemporary Art, Jacksonville, FL, and Jonathan LeVine Gallery, NYC, Known Gallery, LA. He has been interviewed and featured by the New York Times, Juxtapoz Magazine, NPR, the Houston Chronicle and other notable sources.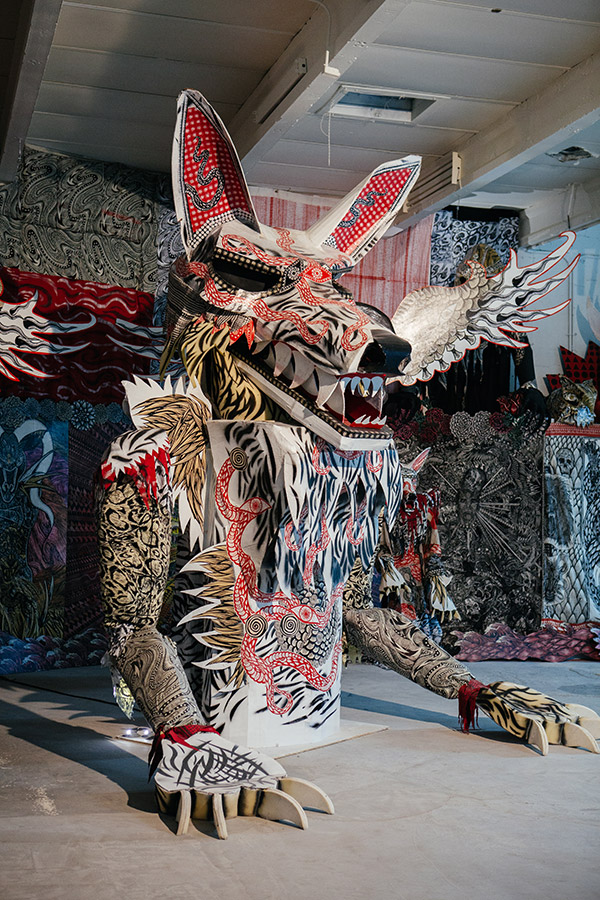 Margaret Keane – A Survivor And Woman Of Two Centuries
Curated by Robert L. Brown
Presented by Keane Eyes Gallery, San Francisco

With Margaret, it's all about the
EYES
, and the world has come to love her beautiful creations. It may be her
'BIG EYES'
which are large and round, or her stylish oval and somewhat elongated style, which she often uses on older females. Throughout her career, she has featured both styles on many different nationalities, and they all work. What she does is absolutely amazing, and we love it.
We are proud to announce that Margaret Keane will be the recipient of this year's
Lifetime Achievement Award
, and excited that she will attend the ceremony to personally accept the award.
LA Art Show Presents:
The Littletopia Lifetime Achievement Award
Thursday, January 11th, 5:30PM
Under the Littletopia Archway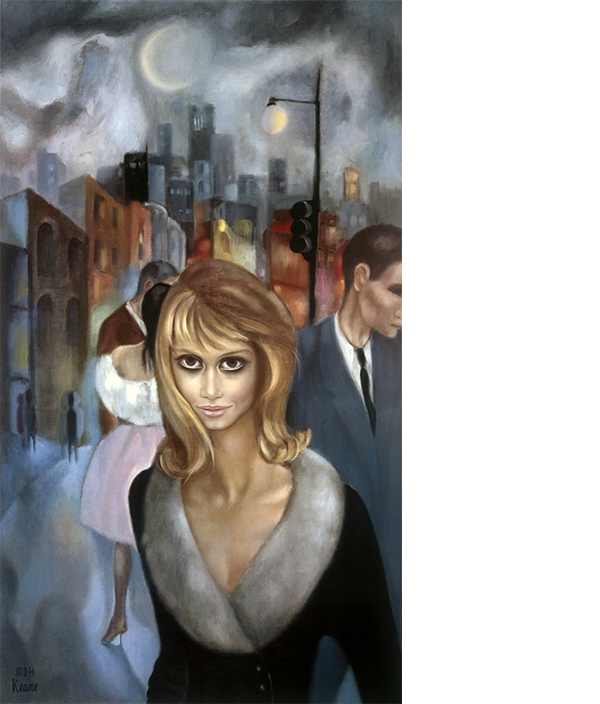 Magic Spaceboat: Bunnie Reiss
Curated by Bill Dunleavy
Presented by Superchief Gallery
Bunnie 'Bonnie' Reiss was born in Maryland, but raised mostly with the wide-blue sky's of Colorado. Having come from a large Polish/Russian family, eating, loud talking and community shaped her life. She was a tiny rebel with a large imagination, knowing at a young age that she quite didn't fit in and the world was a much bigger place than quiet suburban landscape that seemed to endlessly surround her.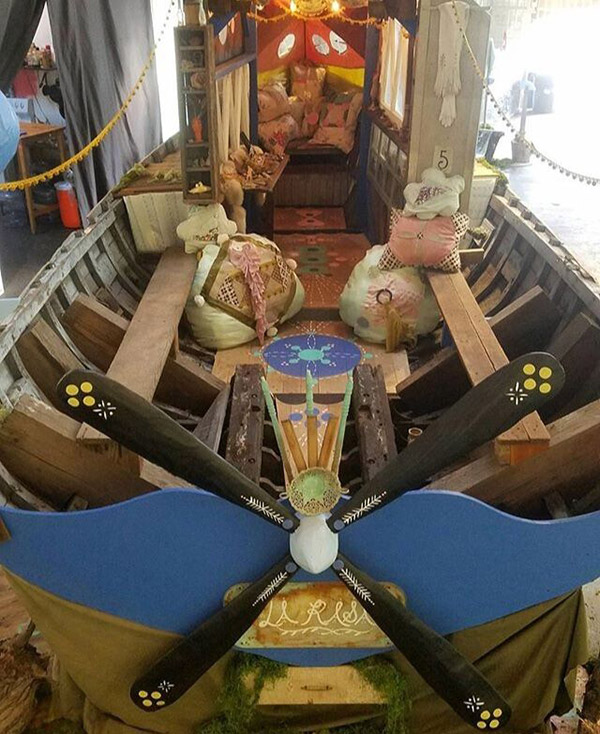 "ho'od": Jeff Gillette
Presented by Red Truck Gallery

I have been visiting third-world slums extensively, from my first quick snapshots of shanties on a Calcutta city tour in 1983, through two-years living in poverty in the Peace Corps in Asia, to a month-long artist residency in 2017 where I built a Disneyland Castle façade on slum shacks in Mumbai. Inspired by the sensory assault of slums and their surrounding filth (open sewers, landfills and lots of flies), I create "Too Realist" work that I juxtapose with popular icons of Western Culture, most often from Disneyland, near where I live and work in California. For this year's LA Art Show, I am playing on the decomposing iconic Hollywood sign.
View all Littletopia galleries