Featured Exhibitions 2018
Dansaekhwa IV: Internal Rhythm – Kim Tae-Ho
Curated by Simon Kwon
Presented by SM Fine Art Gallery
Development of Kim Tae-Ho's most recent works coincided with the turning of the millennium, about the year 2000. Focusing on brush strokes and the application of color, for the most part, these works appear to be vastly different from his previous works.

Above all, concerning the changing of appearance, thick layers of paint form bulky masses, which clearly diverge from his previous two-dimensional illusionary pieces. Simultaneously there are differences in physicality, and they differ uniquely from the full compositions of his paper works. Regarding the process, he first draws interwoven lines. He creates a fixed rhythm, and after building up twenty layers of paint, he then scrapes away the dense accumulation of paint. Color that is hidden beneath rhythmically comes alive within the structure. Countless visual spaces are constructed within the overlapping grid formation; each cell is comparable to a beehive, producing its own life in the realm of painting.
Read More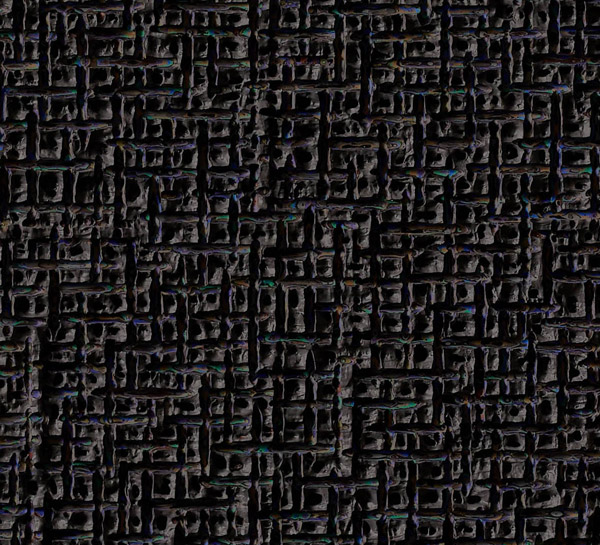 Cristobal Valecillos // YARE: One More Dance
Presented by Timothy Yarger Fine Art
Yare, One More Dance is a contemporary multi-disciplinary representation of Los diablos de Yare – declared an Intangible Cultural Heritage of Humanity by UNESCO.

To celebrate the Getty's Pacific Standard Time: LA/LA initiative, the artist invokes the annual
Los Diablos de Yare festival by creating a collection of handcrafted masks. Valecillos created a series of stunning photographs set against a backdrop of iconic Los Angeles landmarks. These provocative and compelling images incorporate the joys and challenges of the contemporary human spirit.

The Dogma that enables our darkest times, the Propaganda that seduces us into complicity, the Basura that feeds us, the Matasano to whom we trust our greatest love, the Solo our technological refuge, "El Dulce", leader of the gang that ridicules our thirst, the Asfixia we are inflicting upon Mother Earth and the Sangre that we so irresponsibly shed.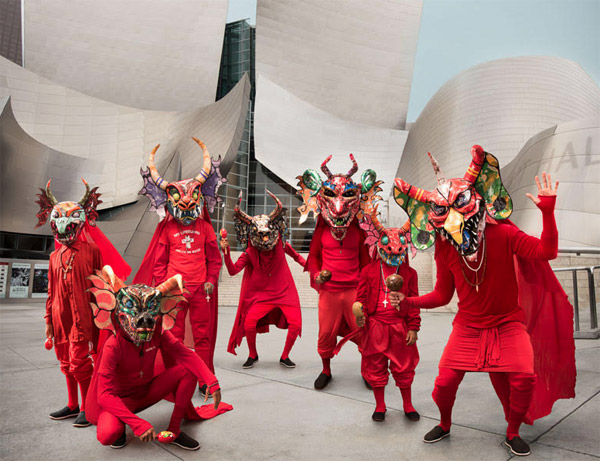 Director's Chair: Matthew Modine
Presented by Axiom Contemporary Gallery
On the 30th anniversary of Stanley Kubrick's Full Metal Jacket, Matthew Modine's "Full Metal Diary" offers an incredibly rare and vibrant portrait of one of cinema's most iconic war films – by one of the industry's most enigmatic directors. The exhibition is a study of a young actor under the apprenticeship of a legend.

A combination of rarely seen, medium-format photographs taken on set are displayed alongside poetic, intimate excerpts from the actor's personal diary. This glance behind-the-curtain reveals unique insights into Kubrick's methodology as well as the complicated process of an actor struggling to come to terms with his craft. "Full Metal Diary" is an extraordinary example of art imitating life.