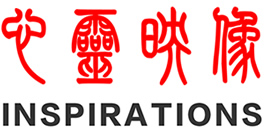 Inspirations: Highlights of 2015 Chinese Contemporary Art Presented by National Base for International Cultural Trade Shanghai
The LA Art Show, taking place January 15-18 at the Los Angeles Convention Center, South Hall, will feature special exhibit of Contemporary Chinese art. Presented by the National Base for International Cultural Trade (Shanghai), Inspirations: Highlights of 2015 Chinese Contemporary Art, one of three themed exhibitions of China Pavilion, will feature select works by prominent Chinese galleries Xi Ling Yin She Culture Art Development Co., Ltd., Art 1000 Zone, Shanghai Tian Qing Gallery, and Shanghai Art Fair International Exhibition Co., Ltd. Supported by Bureau for External Cultural Relations; Ministry of Culture, People's Republic of China, and Shanghai Municipal Administration of Culture, Radio, Film & TV, the exhibit explores how Chinese contemporary art has developed over the past thirty years through trials and hardships. From absorbing the ideas and techniques in Western painting to developing a critical adaptation, Chinese contemporary artists have constantly endeavored to refresh and expand their understanding and interpretation of art.

Inspirations-Highlights of 2015 Chinese Contemporary Art will feature easel painting works by prominent Chinese contemporary artists, including Zhang Hong, Ding She, Xu Junhua, Chen Jian, Zhou Gang, Chen Jiushuang, and Su Xing. Abstract expression is deeply rooted in Chinese culture of a long history, reflected in symbols, design elements, art forms, decorations and people's aesthetic response.

Participating artists will display their most dynamic and passionate original works to showcase their view of the swiftly changing world and their life experience as reflected through art, forming the soul image of their generation. There are no heroic epics or revolutionary storms, but the globally common issues.

In different styles and patterns, the artworks displayed at this exhibition either focus on contemporary abstract images, or bright colors, or feature exquisite texture and lively charm, but they all tell the stories, metaphorically, of the development and essence of traditional Chinese art, as well as the imaginative symbols they have created.

The exhibition provides an opportunity for better understanding traditional Chinese elements and Chinese contemporary art. It also serves the purpose of promoting exchange between China as an ancient oriental nation and the Western world in contemporary art and enhancing mutual understanding and respect of Chinese and Western cultures.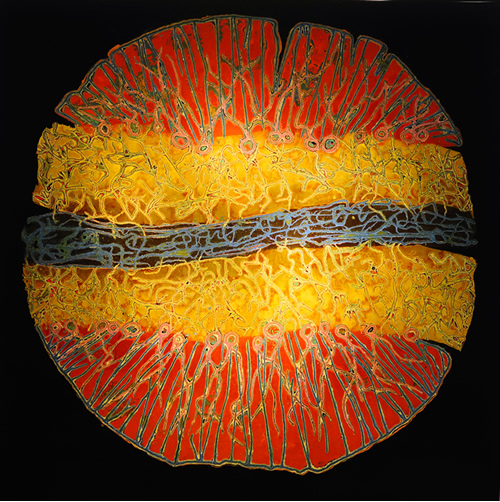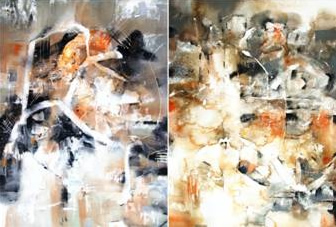 Shanghai Tian Qing Gallery
will showcase works by artists Deng Chunlei, Justin and Zhu Dabai. Deng Chunlei`s works of art of Chinese ink painting spirit is integrated into the western modern artistic expressions of the system, using unique expressions, skills given by new Chinese spirit style and features,with bright and intensive colors and lines of the Chinese cultural vitality in the future to be reborn, his works are filled with the spirit of the East and the wonderful romantic mood.
Artist Justin naturally gravitates to all that is beautiful, bright and cheery. He is attracted to bold colors, shimmering material and glittering metals. His humbleness beginning from a historical town in Malaysia sets the backdrop for his quest to see the world. He had set his sights on the world`s biggest and brightest cities because he believes that is where all exciting things happen. He traveled around the world in search of all its glory. From ancient cities, palaces to deep sea nature reserves, deserts, snow top mountain and aboriginal settlements. What fascinates and influences his work is the struggles of these cultures to create and survive its surroundings – leaving behind a worthy heritage.
Zhu Dabai uses some abstract modeling techniques to the specific image fuzzy object and mottled colors, the work looks like an abstract painting. But look, we can still feel the images of objects. Good permeability of water, rendering the works full of moisture dripping wet feeling, let people be good to hear or see.
Shanghai Art Fair International Exhibition Co., Ltd.
, established in 1997, will represent outstanding abstract artist at this year's showcase including Ding She, Zhang Hong, Xu Junhua that collectively aim to show the contemporary Chinese abstract art style through this international event, to open a new window for the international art market to understand Chinese abstract art.
Zhang Hong selects a casual expression, let the heat of life bloom spirit of aesthetics in order to communicate with the audience of his work. Abstract expression of his emotion is the closest primary art, which depart from the soul, writing ideas, presenting beauty. Handwriting series are the one he uses color writing himself. Ding She consciously built his painting into the framework of point and line, with simple form of painting while the effect of show is open. All the elements are derived from nature and the universe to show the purification of abstract language. Such aesthetic language of painting refers a different kind of attitude. "I believe this can promote contemporary aesthetics also shows deeper aesthetic pursuit." Xu Junhua emphasizes inherent rhythm and color of abstract paintings, through the bold strokes and heart rendering to show the appearance and feelings of the universe, rather than show images of the natural.
Art 1000 Zone
will feature lacquer art. Lacquer art in China has been used since the Shang dynasty for decorating and preserving wooden objects. It has evolved over time becoming more intricate and refined, serving more as collections of art than simply preservations. Su Xing, born in 1962, is a renowned modern Chinese Lacquer Artist. Su has dedicated his life to the art of lacquer painting, experimenting with different techniques and recreations in Lacquer Painting, adapting of art form, and integrating new ideas into his work. In 2005, Su successfully invented lacquer paints that come in tubes like oil colour, which greatly reduces the time needed to prepare lacquer paints and gives instant lacquer colours that are more vibrant. In Su's words, it gives more expressive and imaginative results. The invention of tubed lacquer paint has been named a "revolutionary breakthrough in lacquer art history"
Xi Ling Yin She Culture Art Development Co.
, Ltd was first established in the Thirtieth Year of Guangxu in Qing Dynasty (A.D. 1904) with a century-long tradition of culture and art. Starting from the twenty-first century, in response to the call of cultural system reforming by the country, Xiling Seal Art Society founded the state-owned holding Xiling Seal Gallery.
Through planning, the company has held large welfare events including four sessions of "China (Hangzhou) International Contemporary Outstanding Water Color Painter Nomination Exhibition" and three sessions of "China (Hangzhou) Artwork Collection and Appreciation Summit Forum", "Xiling Seal Art Society" to the building of a cultural promotion platform. Relying on powerful humanistic resources of Xiling Seal Art Society, the Gallery is mainly engaged in academic research, authentication services, master recommendation, exhibition planning, artistic events, investment consultation, education and training. Supported by the government, we also carry out artistic activities for public welfare and organize professional training to popularize authentication knowledge and enhance connoisseurship, so as to promote Chinese arts and contribute to the development of art industry.
Inspirations-Highlights of 2015 Chinese Contemporary Art will be n view at LA Art Show taking place from January 15 – 18, 2015 at the Los Angeles Convention Center, South Hall 1201 Figueroa Street, Los Angeles, CA 90015. LA Art Show programming is included with show admission. For additional information about the LA Art Show, to register for lecture or purchase online tickets, please visit
www.laartshow.com
.

About National Base for International Cultural Trade (Shanghai)

Authorized by the Ministry of Culture of the People's Republic of China in October 2011, The National Base for International Cultural Trade (NBICT) is established as the country's first base at the national level for international cultural trade, and the only entity that provides public services in this field to operate in the China (Shanghai) Pilot Free Trade Zone (SHFTZ).

Tapping into the potential of existing enabling policies and functional advantages in SHFTZ, NBICT offers comprehensive services to support operations in a wide range of areas, including international trade fairs, international purchases, international settlements, import and export customs brokerage, financial investment, business consulting, policy study and professional training, as well as exhibition, warehousing and rental services for bonded goods.