W.T.C: Concrete Abstract I Shai Kremer
Presented by Art Bond
Booth 399

For younger Americans born after the attacks, 9/11 is not a memory lived, but history learned. Twenty years later, we remember those who were killed, as we honor the service and sacrifice of the brave first responders who ran toward danger to save others. By showing this body of work, we want to encourage reflection and help ensure that a new generation learns how, together, we met unimaginable tragedy and unfathomable loss with hope, resilience, and unity.
An evocation of site, a remembrance of tragedy, a progression towards healing
– Shai Kremer's Concrete Abstract
series at once aims for individual and universal response to the destruction and rebuilding of the World Trade Towers following September 11th, 2001. Kremer describes his Concrete Abstract series as a means to "pay homage to America, to New York, to their trauma and their recovery." The artist evokes the renovations and rebuilding of a once devastated sight as representative of a fresh start and ongoing therapeutic process for New York City.
Like his past series, Kremer maintains "a post-traumatic gaze to the cityscape of Manhattan – and by extrapolation, to the sociological landscape of America."
Read More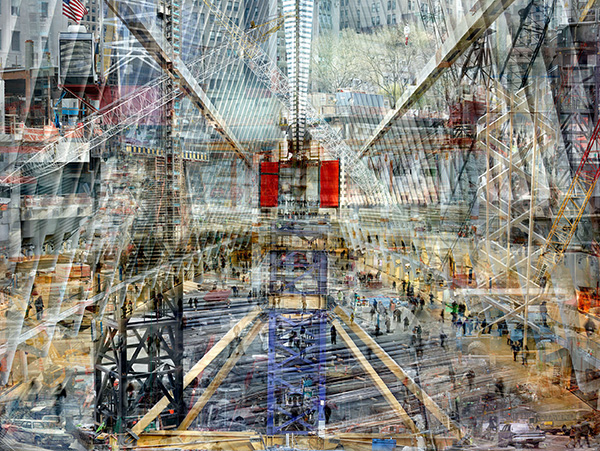 Installation: Personal Artifacts I Alexandra Dillon
Presented by bG Gallery
Booth 1216
In this project, artist Alexandra Dillon explores character, personality and emotion by painting imagined portraits on used tools and other implements – recycled from swap meets and flea markets.

Tools such as axes and cleavers, hint at hidden and repressed feelings of rage and revenge, while her tiny lock and key sculptures offer hope that each of us can find the solution to our personal struggles.

Her old master style faces on coal shovels, cleverly employ the ruffled base as an Elizabethan collar, and circular saw blades carry similar faces of strong women – badass babes whose time has come.

Her installation piece "Mood Swings" is a kinetic sculpture on two large shovels that are balanced on a mount that allows the viewer to manually move them revealing a face that changes from a smile to a frown as it swings on its axis.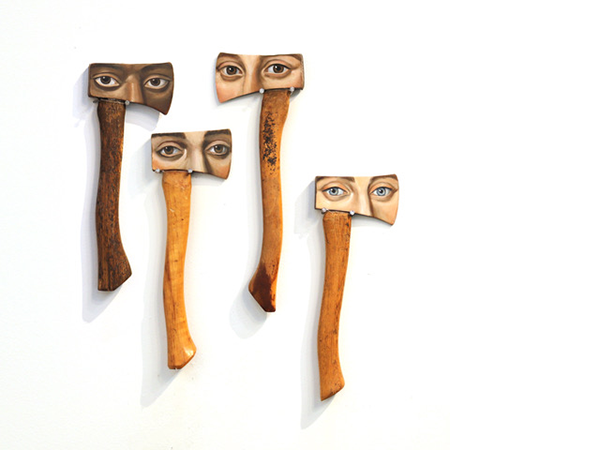 Nature of Providence I Séverin Guelpa
Curated by Laura Ayala; Marisa Caichiolo
Presented by Building Bridges Art Exchange
Booth 1300
Building Bridges Art Exhcnage's Artist in Residence Program provides artists' with a unique challenge by offering them the opportunity to create, in record time, a site specific body of work which requires a full time commitment. The program is an invitation for experimentation and research, which is carried out with curatorial accompaniment that supports the artist's concepts, and provides different ways of exploring their own work.

For this year's residency, artist Séverin Guelpa worked in a wide range of mediums: installations, objects, sounds, and photography, while exploring ideas of documentation, gathering, and analyzing life in the desert, an area he has worked in since 2014. This exhibition is the result of the artist's exploration during the residency period, and deals with an unnamed phantom, a specter that haunts or perhaps shines a ghostly light onto the inner soul behind "the desert". This mirage confuses and fascinates him; but despite this, he decides to explore the physical and emotional territory. Throughout the residency, Guelpa plunged into the wild, untamed landscape of the desert, the boulders, the iconic Joshua trees, and the vast terrain opening onto the Milky Way above. As a conceptual artist, Guelpa focused on a survey of the territory, its geography, and the underlying tensions and fragility of living systems in the desert.

The high desert has long been a refuge for intrepid creative characters and stories. It's a place that attracts dreamers, undeterred by the inhospitable environment. Séverin Guelpa's artistic proposal gives us the opportunity to access multiple layers of interpretation but, above all, to see the effects on people who decide to experience the desert's apparent emptiness. With this exhibition, Guelpa connects the undeniable and surreal vistas of freestanding home structures with the relationship between the land, nature's resources, and private property. He gives new meaning to the debris that has been cleansed by the desert, and brings new possibilities of composition that explores the forces of balance in chaos.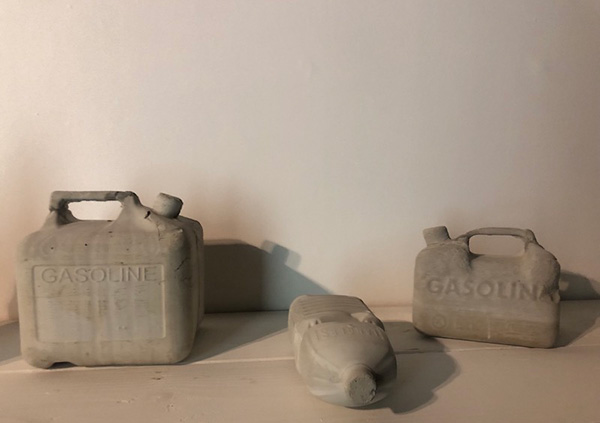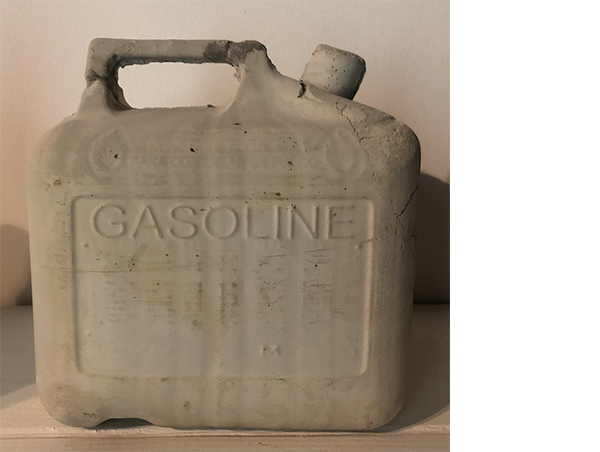 Shining Light in the Darkness
Aging Out: A Community Project I J.P. Gonçalves
Presented by Connect Contemporary
Booth 408

Aging Out
seeks to visually capture the reality of a social injustice that, too often, lies hidden in the shadows. Viewers are invited to consider seven portraits — each portraying someone who, upon turning eighteen years old, has either "aged out" of foster care or would be "aging out" if a family had not gotten involved.
Each portrait is made of 3,000 squares. Each square is uniquely placed and angled either towards or away from the light source. The image created is only made of reflected light or shadows cast. In total, the 21,000 squares represent the amount of youth who age out of the American foster care system each year. Every eighteen seconds, the central light source is extinguished, revealing the face of a youth who's endured a journey in this system, along with a poignant statistic illuminated by a smaller light. This cyclical lighting and extinguishing temporally represents the dreaded moment where, upon turning eighteen years old, our nation's most vulnerable young adults are abandoned by the state and rendered subject to the mercy of the unjust societal forces that create these sobering statistics.
J.P. Gonçalves
' distinct technique uses shadow and light to expose the image, the message, and ultimately, a social inequity that deserves a well-defined place in the minds of compassionate and justice-oriented people with a heart for leveling the playing field so that all young people, regardless of their origins, have a fair chance at creating a meaningful life for themselves.
Born in 1979 in Rio de Janeiro, multimedia artist J.P. Gonçalves moved to the United States at the dawn of the new millennium. He attended school for architecture at Universidade Santa Úrsula in Brazil and later took courses in Industrial Design at the Art Institute of Fort Lauderdale.
Read More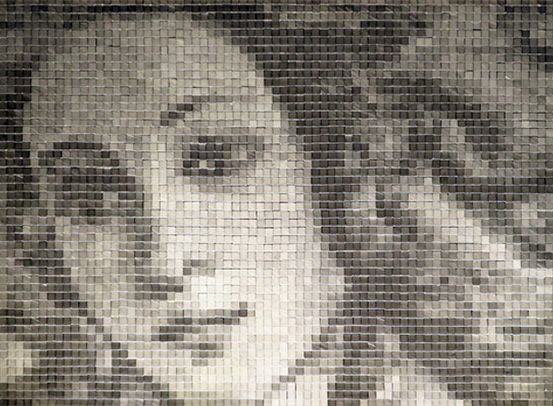 Memory of a Space
An Immersive Experience
Photography I Jessie Chaney
Exhibition Design I Chris Davies
Presented by Fabrik Projects
Booth 1025/1124
Jessie Chaney's ongoing series Memory of a Space brings into focus numerous forlorn and overlooked sites the artist has encountered in her travels. These abandoned spaces are remnants of progress and change, empty buildings which provide evidence of previous inhabitants. Whether changes of fortune or the construction of new nearby highway leaves such places cut off and ultimately deserted, they still hold many telltale pointers to the lives and loves that once filled them.

Chaney finds beauty within the ruins and detritus that society leaves behind. Rather than mourn what has been lost, she celebrates the little details that provide glimpses into the past. This immersive installation both houses and echoes her artworks. Glimpses of other artworks appear as one navigates the space, and scrims provide veiled views though grimy windows, like those the artist encounters when peering into long-overlooked rooms. While Chaney's photographs are essentially devoid of people, they still evoke an aura of humanity. The images tell stories through what has been left behind, fallen into ruin and often subsequently unofficially re-adorned with contemporary imagery. If her imagery conveys an air of nostalgia, it is not intended to be facile. Memory of a Space draws attention to the rapid changes in modern life, while celebrating small mementos of civilization.

Chaney began this body of work in earnest before the term 'COVID-19' was coined. Since then, as the global pandemic has continued, the series has assumed an additional gravitas, not influenced by prevailing political views or conspiracy theories. Focusing on the impact of societal change, Chaney's abandoned spaces now might be seen as possible safe havens for the future.